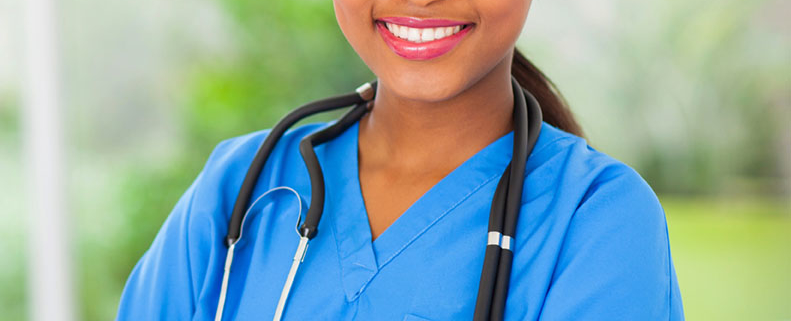 Beyond Omicron: Navigating 2022 with Outsourced Nursing Services
For the past two years, the country has been navigating various strains of COVID-19 and catering to the "normal" medical needs of many South Africans. One of the biggest issues brought to light is the state of medical services and their availability across South Africa.
The government has allocated financial resources on a national and local level to provide adequate COVID treatment and medical care where needed. During these times, however, many hospitals and medical facilities both in South Africa and globally lost a significant amount of staff. 
This troubling phenomenon is due to a number of issues, such as:
Health care concerns

Mental strain from the immense pressure and little rest

Fatigue and burnout

Budget cuts

Pressure from vaccine mandates
Beyond these issues, many other hospital staff is cashing in their pension checks and choosing to work when they are able to, instead of on set shifts decided by the hospital.
So with the lessons learned from past events, what recovery strategy can hospitals, clinics, and healthcare facilities leverage to recover and thrive through Omicron and beyond?
Navigating 2022 with Outsourced Nursing Services
How can outsourcing nursing services help companies navigate 2022?
Recently, a group of healthcare professionals from several different hospitals and facilities joined a panel discussion on the future of medical care. While not all participants agreed on their predictions for 2022, there were common ideas shared among them about what our medical workforce might look like going forward.
"A big thing to contemplate will be these new Omicron outbreaks that we're seeing," said Dr. Samantha Lundsley from Everest Medical Center in Highland Park, "We'll need more people ready to respond any time something happens."
The panel was particularly interested in the importance of nursing services in fighting the latest Omicron variant and recovering from the COVID pandemic as a whole.
"Nursing services are such an important part of treatment for patients," said Dr. Lundsley. "Without them, or with less qualified nurses, hospitals face challenges to keep their facilities up and running. I think we just haven't seen anything yet," says Dr. Lundsley about the future of medical care and nursing services. "We're going to need more nurses than ever just to keep up."
It is clear that without onsite nursing services during this critical time, many healthcare organisations were not able to recover quickly enough to ensure they could provide quality care for their patients.
Part of the challenge lies in the cost-effectiveness of medical outsourcing and availability concerns which can make hiring additional staff difficult. For example, nursing outsourcing companies like Greys Nursing Services continue to grow in popularity since they source nursing services and home healthcare in addition to staff for larger hospitals.
"I have no idea how smaller or less-accessible facilities are going to handle the Omicron outbreaks if they don't have access to good onsite nurses," says Dr. Lundsley. "Unfortunately, I think many of them may not survive 2022 without outsourcing their routine medical care."
Outsourcing nursing services has become increasingly popular with budget-conscious medical facilities. Future projections of staffing shortages mean that qualified nurses will be in high demand by 2022 . According to projections from the South African Nursing Council, registered nurse employment is expected to grow by 9% in the next decade. This would be driven largely from demand of healthcare facilities but also from medical outsourcing companies who are looking for qualified nurses to staff their facilities.
Are you considering outsourcing your nursing services? If you are take a look at some tips to help you make the right choice when choosing your service provider.
Take a look at their recruitment procedure
Has the opportunity of the below points been afforded to you when making a decision?
Interviewed Face-to-Face & Reference Checked 
Does the candidate have the right qualifications, have they been checked and approved through the right channels?
Criminal Checked & ITC checks
Has the candidate been vetted, do you know their track record?
Verifications are done on applicant's RN / EN / ENA registration documents with SANC
Are they approved by SANC (South African Nursing Council)
Are they of good health?
Induction to company policies
Have they been made familiar with your company policies and are they informed and up to date?
Is there an opportunity to correctly orientate the potential candidate?
These are just some of the tips and questions you need to ask when looking to outsource your needed nursing or medical services.
If you are considering outsourcing your nursing or medical services needs then take a look at Greys Nursing Services. Greys has successfully placed thousands of nursing professionals into hospitals, care homes, doctors' practices, and private homes. 
Our extensive vetting, continuous training, and vast pool of candidates ensure that our clients rest easy in the knowledge that only the most qualified, caring, and capable staff are placed with them.
We offer the following specialist nursing professionals into many establishments including:
Care Facilities 

Retirement villages and Old Age Homes

Frail Care Facilities

Palliative Care Facilities

Home-Based Care / Home Care Nursing

Private Hospitals and Clinics 
Visit our web page for more information. If you would like to learn more about outsourced nursing services, check out our article on The Value of Outsourcing Your Nursing Recruitment.