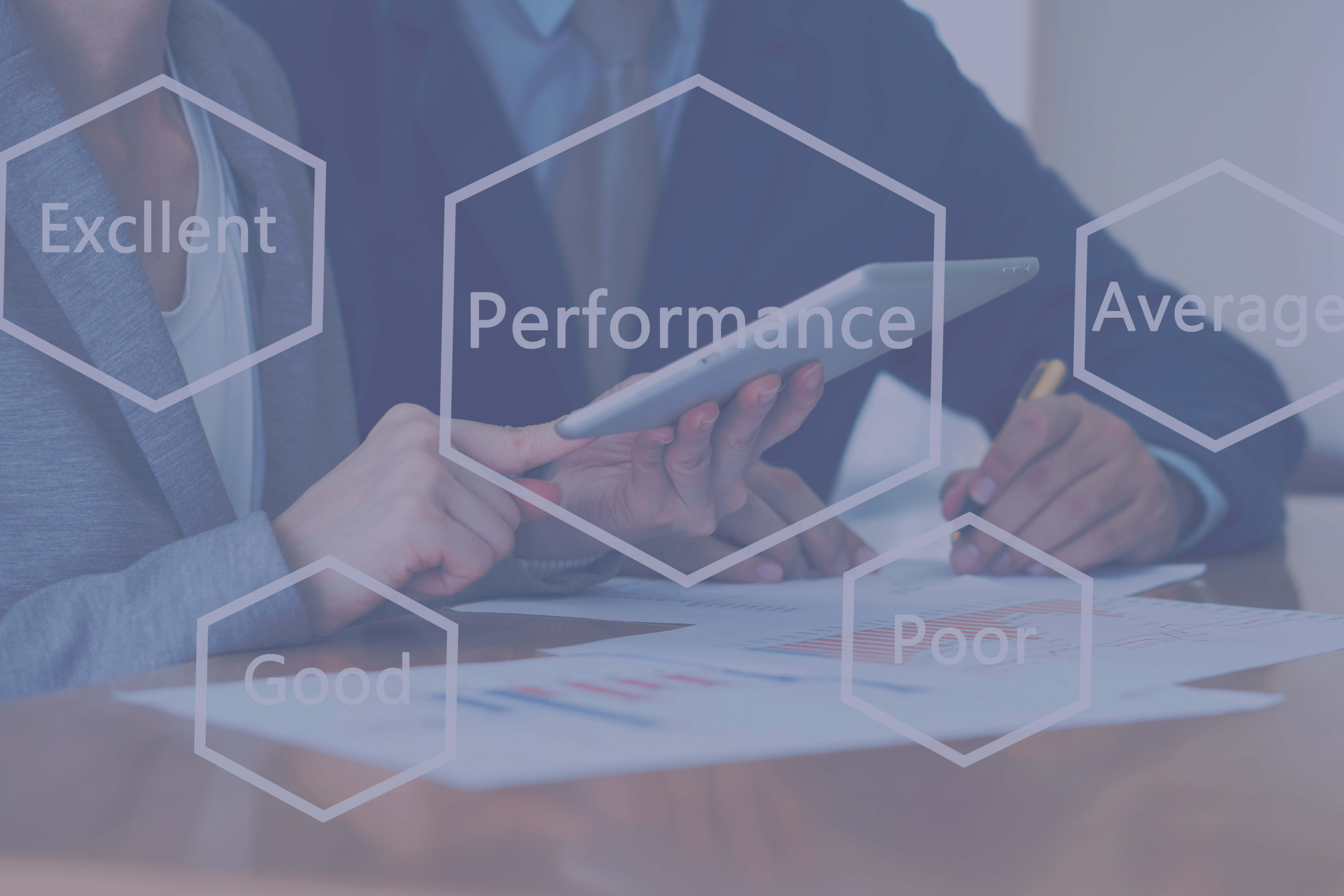 Many South African businesses are gearing up for their annual performance evaluations. This period, often filled with a mix of anticipation and anxiety, presents an excellent opportunity for organisations to reflect, recalibrate, and re-energize their workforce. As a staffing solutions agency we understand that these performance evaluations need innovative approaches. In this blog post, we'll dive into the best practices and innovative approaches to Performance Evaluations at year-end, ensuring that this crucial process is both effective and empowering.
Best Practices for Conducting Performance Evaluations
Performance evaluations are vital tools for employee development and organisational growth. Implementing effective practices can significantly enhance the value and impact of these evaluations. Let's explore these best practices in detail:
1. Preparation is Key
Preparation is the foundation of a successful performance evaluation. Both managers and employees should engage in a thorough reflection of the past year's work. This involves reviewing goals set at the beginning of the year, accomplishments, challenges faced, and areas of improvement.
Preparation ensures that the evaluation is grounded in reality and facts. It helps in creating a structured discussion based on actual performance rather than perceptions or recollections. For employees, it's an opportunity to self-assess and recognize their achievements and areas where they need support.
2. Constructive Feedback
Constructive feedback is the cornerstone of any performance evaluation. It should be specific, actionable, and balanced. This means avoiding vague statements and focusing on concrete instances of performance, offering clear suggestions for improvement, and acknowledging achievements.
Specific and actionable feedback provides clear guidance on what is expected and how to achieve it. Balancing positive recognition with constructive criticism helps in maintaining motivation and engagement, making the feedback more acceptable and effective.
3. Two-way Conversation
Transforming performance evaluations into a two-way conversation is crucial. This approach allows employees to express their views, concerns, and aspirations, making them active participants in their development process.
Encouraging dialogue ensures that evaluations are not just about receiving feedback but also about understanding and addressing employee needs. It fosters a sense of being valued and heard, which can significantly boost morale and job satisfaction.
4. Setting SMART Goals
SMART goals – Specific, Measurable, Achievable, Relevant, and Time-bound – are essential for clear direction and effective performance management. These goals provide a roadmap for what needs to be accomplished and how success will be measured.
SMART goals eliminate vagueness and provide a clear focus. They align individual efforts with organisational objectives, enhancing productivity and efficiency. Moreover, they offer a tangible way to measure progress and success, making future evaluations more objective and meaningful.
5. Documenting the Evaluation
Proper documentation of the performance evaluation is a key aspect often overlooked. This includes recording the details of the discussion, agreed-upon goals, and any development plans.
Documentation serves as an official record of the evaluation, which is essential for tracking progress, making informed decisions, and ensuring accountability. It also provides a reference point for future evaluations, helping to monitor growth and development over time.
By incorporating these best practices into your year-end performance evaluations, you can create a more effective, engaging, and developmental experience for both managers and employees. 
Looking Ahead: Innovative Approaches to Performance Evaluations
In the evolving landscape of HR, traditional methods of performance evaluations are being supplemented by more dynamic and inclusive approaches. Let's delve into some of these innovative methods, understanding how each can enhance the evaluation process.
1. 360-Degree Feedback
360-degree feedback is a holistic approach where feedback is collected from all directions: supervisors, peers, subordinates, and sometimes even clients. This method provides a comprehensive view of an employee's performance, behaviour, and impact on the organisation.
This approach allows for a more balanced and objective assessment. It helps in identifying strengths and areas for improvement that might not be visible to a direct manager. By involving various perspectives, it also encourages a culture of openness and shared responsibility for development.
2. Peer Reviews
Peer reviews involve employees receiving feedback from their colleagues. This method can be incredibly insightful, as peers often have a closer view of day-to-day performance and team dynamics.
Peers can offer a unique perspective on an individual's work habits, collaboration skills, and contributions to team projects. This form of review fosters a collaborative environment, where employees feel more connected and accountable to each other. It can also highlight interpersonal skills and teamwork, which are crucial for organisational success.
3. Self-assessment
Self-assessment is a process where employees evaluate their own performance. This approach encourages individuals to reflect on their achievements, challenges, and areas for personal development.
When employees assess their own performance, it promotes self-awareness and responsibility. It also gives them a sense of control over their career development. Combining self-assessment with managerial feedback can lead to more meaningful discussions and goal-setting, as it incorporates the employee's own perspective and aspirations.
4. Customization
Customising the evaluation process means tailoring it to fit different roles, departments, or individual employee needs. This approach recognizes that a one-size-fits-all model may not be effective in addressing the unique aspects of each role or department.
Customised evaluations ensure that the criteria and methods used are relevant and appropriate for the specific duties and goals of each role. This relevance increases the accuracy of the assessment and its usefulness for both employee development and organisational growth.
By embracing these innovative approaches, organisations can make their performance evaluations more comprehensive, fair, and aligned with modern workplace dynamics.
Revolutionising HR Management: Embrace Advanced Evaluation Strategies with MASA's Expertise
From the significance of thorough preparation and constructive feedback to embracing 360-degree feedback and self-assessment, these strategies are pivotal in fostering an engaging, inclusive, and productive environment. As these evaluation methods evolve, partnering with specialised agencies becomes increasingly vital for any organisation aiming to excel in HR management. 
MASA offers expert staffing solutions and deep insights into the South African employment landscape, ensuring your HR practices not only meet but exceed contemporary standards. Explore how MASA can transform your HR strategies by visiting our website, where innovative solutions and professional guidance await.