GROWING DEMAND IN THE IT SECTOR
With technological change happening at such a rapid rate and the growing number of startups in the Information and Technology Sector, it is no surprise that there is a high demand for IT professionals in South Africa and around the world.
A recent report by Career Junction lists the IT Sector as one of the most in-demand sectors in recent months coming second only to the Medical and Health Sector. Software Development and Systems / Network Administrator came up in both the 'trending jobs' and 'skills most wanted' categories. On average, salaries for these positions currently run from R 32,929 – R 48,328 p.m depending on location and experience.
Many companies are growing or updating their technological infrastructure in order to keep up with the times. There is also a high prevalence of cyber attacks in South Africa so IT cyber-security has also become a priority for most companies.
With increased technological and digital transformation, automation, increased online shopping, fintech, blockchain, and AI, businesses need to be on top of their game technologically in order to stay competitive.
As we see the sector grow, Greys Recruitment (Division of MASA Outsourcing Group) continues to source, vet, and supply the very best IT professionals.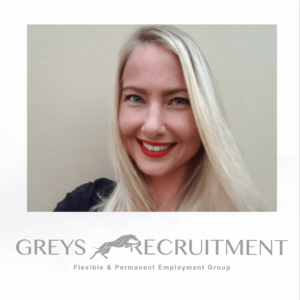 If you have IT or software development experience or looking to hire staff in the IT sector, please contact our new Specialist IT Consultant, Kelzi McKelvey who has just joined our IT Sector Team at Greys Recruitment – [email protected].