Temporary Staffing: Conducting Exit Interviews
Temporary employment services can benefit companies beyond just supplying qualified workers for short-term tasks or projects. A valuable practice in temporary staffing is conducting exit interviews, which can provide useful information and insights about the temporary employees' lifecycle with the company.
In fact, the process of hiring and onboarding temporary employees can be just as crucial as debriefing them and conducting exit interviews. So let us examine the benefits and best practices of conducting exit interviews when implementing temporary employment services.
What is an exit interview?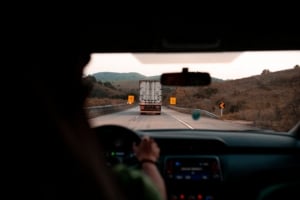 An exit interview is an interview that takes place at the end of a temporary employee's contract. The core objective is to gather information regarding the temporary employee's experience and get feedback on all successes and shortfalls experienced while working in the employing company.
Staffing agencies conduct exit interviews when temporary staff members finish assignments to learn how to better select, manage and retain employees. For example, suppose a company hires temporary employees for seasonal staffing: conducting exit interviews with these employees can give insight into the performance of the temporary staff throughout the season, what aspects need to be improved for future season hiring and whether there is a possibility of them being hired permanently.
Exit interviews in the temporary staffing process also entail whether the employee is satisfied with the assignment and how they feel they performed, whether there were any problems with their performance or work environment, and if they are interested in future employment.
Why conduct exit interviews for temporary staffing?
Although temporary employees are only working for a company on a short-term basis, there are multiple reasons that companies could request exit interviews with temporary employees, such as:
Determining how the company can improve its temporary staffing strategy.
Identifying and addressing problems in company policies and procedures, training, management practices, and communication.
Determining whether the company effectively supports new employees during the early stages of and throughout their employment.
Determining how much contact the temporary employee has had with their departments and fellow employees
Gain insights from other staff members to learn more about employee morale, complaints and feedback from the ground.
Determining how much support the company provides or could provide to help temporary staff successfully perform their job.
Determining how satisfied the temporary employee is with their decision to accept this position
Determining how satisfied the temporary employee is with the pay they were offered and any other benefits or compensation that the contract provided them (e.g., flexible work hours or a referral bonus).
Determining whether the temporary employee would extend to a permanent contract if required by the company.
Identifying whether the temporary employee would refer others to work for the company.
Exit interviews after an assignment are a worthwhile learning opportunity because they can yield valuable insights like the above mentioned and more. The goal is to use the exit interview as a learning experience for the employee and the organisation, focusing on understanding both perspectives to gain actionable feedback.
Tips for conducting exit interviews for temporary staffing
When temporary employees leave the company, they may hold valuable insight into its strengths and areas for improvement. The following details some critical steps of the exit interview process:
Scheduling the exit interview
The staffing agency or hiring company should schedule a formal exit interview with the temporary employee to gain feedback and insights regarding their experience. When a company provides or receives a notice about an employee's exit, it is critical to schedule an exit interview and explain everything this process entails.
Selecting an interviewer
Staffing agencies are often the best party to conduct the exit interview because they can create a neutral space where the temporary worker can speak freely. They also have the expertise to ask the right questions and help create a follow-up plan for implementing the valuable insights gained in the exit interview.
Having the worker fill out a written questionnaire
Interviewers could have the departing worker fill out a written survey before the meeting. This will give employees time to think about their answers beforehand. Temporary employees may feel more at ease sharing their thoughts and opinions in a written survey, especially if they have not built up as much rapport with the interviewer.
Using active listening
It is critical to actively listen to the interviewee to understand what they are saying. Part of this entails asking them the appropriate questions to avoid making assumptions about the feedback they provide. Engaging in active listening conveys to the employee that what they say is essential to the interviewer and the organisation.
Gaining a disclosure agreement
The temporary employee's participation in the exit interview should be confidential; however, companies may require permission to share the feedback with management and other decision-makers. Interviewers should constantly reassure temporary staff members that their privacy will be respected, even if they are on short-term contracts with the hiring company. Many employees count on companies to ensure the safety of their professional reputations.
Questions to ask in the exit interview
Temporary employees typically leave at the end of their short-term or project-based contract. However, some workers may leave early due to a better opportunity or dissatisfaction with their job. It is wise to ask questions that help management understand why the person is going and whether there are ways for the organisation to improve their leadership and broader temporary staffing process.
Here are a few standard exit interview questions that interviewers could ask temporary employees during an exit interview, along with example answers.
What are your thoughts on management, and do you have any feedback or ideas on how we can improve our management style?
Are you satisfied with the onboarding and training you received?
Did the company help you fulfil the job's requirements and necessary tasks?
Were there any company rules that you had trouble understanding? If so, how can the company clarify them?
Would you recommend this company to others looking for work?
What recommendations do you have for raising employee morale?
Would you consider staying on or extending your contract to a permanent one?
Streamlining temporary staffing
An exit interview may mark the end of a temporary employee's relationship with the company. However, if done correctly – it can be the start of even better relationships and results with current and future staff. The goal of any organisation is to analyse the results of an exit interview and apply them to improve future staffing decisions.
Staffing agencies like MASA can help streamline the temporary staffing process by developing a custom strategy encompassing an employee's lifecycle from hiring to exit. Temporary employment services can meet the specific requirements of hiring companies to support both the employer and the employee, helping develop mutually beneficial relationships that drive higher retention and productivity.
Contact MASA to find out more about the leading temporary employment services our expert staffing agency offers across South Africa.