Tips for Sourcing Qualified Truck Drivers in Port Elizabeth
The recent truck drivers protest over foreign nationals have led to a government crackdown focusing on regulations in the freight and logistics industry in Gqeberha (Port Elizabeth) in the Eastern Cape. This ongoing situation has shed light on the issue of unlicensed or illegal drivers operating in the area and put a strain on businesses trying to source qualified truck drivers.
While the government aims to ensure industry-wide compliance with the various labour laws and regulations, trucking companies are faced with the challenging task of sourcing and screening qualified and compliant truck drivers in Port Elizabeth.
This blog breaks down the various regulatory requirements for companies in this sector, and the benefits of sourcing qualified truck drivers in Port Elizabeth.
Labour laws and regulations in the trucking industry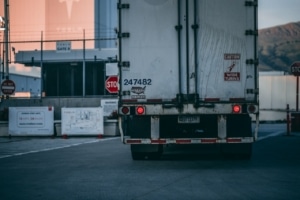 The recent destructive protests in and around the Eastern Cape region have been by truck drivers alleging that foreign nationals are taking their job opportunities.
Disgruntled truck drivers blocked the N10 national route in Middelburg, Eastern Cape, and the N3 highway near Montrose, Free State, leading to considerable economic losses due to the disruption of national transport links.
In response to these protests, the department is setting up an inspection led by enforcement officials, migration officers from the Department of Home Affairs, SAPS, and the National Bargaining Council for the Road Freight and Logistics Industry. They are coming together to address non-compliance in the road freight sector, focusing on compliance with the Immigration Act and other applicable legislation relating to foreign nationals.
This team would also be responsible for ensuring compliance with other critical labour legislation impacting the trucking industry, including:
National Minimum Wage Act

Occupational Health and Safety Act

Employment Equity Act

Unemployment Insurance Act

The Compensation for Occupational Injuries and Diseases Act
Additionally, they will inspect the registration of truck drivers on the Employment Services of South Africa database. Beyond this, the protest action and subsequent inspection plans focus on more than just the hiring of foreign nationals in South Africa's freight and logistics sector.
These Acts listed above ensure that all workers, regardless of their nationality or other personal characteristics, receive equal pay for equal work and have access to adequate employment insurance in case of a workplace injury or illness.
How can trucking companies comply with the OHS Act?
The Occupational Health and Safety (OHS) Act protects workers' health and safety while using machinery and other job-related equipment. For truck drivers and their employers, the OHS Act may provide clear guidelines and protocols that they must follow to ensure road safety, such as: 
adhering to maximum driving hours

keeping truck loads adequately balanced and secured

carrying out regular vehicle maintenance.
Trucking companies in Port Elizabeth can ensure they comply with the OHS Act by doing the following:
Providing safety training to their drivers

keeping detailed records of driving and other job-related activities

conducting regular inspections of their fleet to check for potential safety issues.
Drivers should also have the necessary equipment to protect themselves while on the job, such as personal protective gear, reflective vests, and communication devices. In addition, trucking companies can invest in additional safety measures such as anti-lock brakes and GPS tracking systems to ensure their drivers are safe in vehicles that are accounted for at all times.
Optimising driver safety is vital for keeping the company's talent driving safely on the road, for protecting freight throughout the supply chain, and avoiding unnecessary fines and insurance issues. Prioritising driver safety also shows drivers that the company cares for them, further increasing morale and overall retention rates.
Tips for hiring qualified truck drivers in Port Elizabeth
The most basic form of screening for truck drivers is license verification, which involves checking the validity of the driver's license and whether they are still allowed to operate the specified vehicles. Trucking companies in Port Elizabeth should only hire drivers who have valid commercial driver's licenses based on the vehicles that companies expect them to drive.
Other forms of truck driver screening can be helpful to confirm the safety record of drivers and evaluate their driving experience, which can include:
Background checks

Experience checks

Reference checks

Criminal checks
Background, reference, and experience checks are vital for helping companies mitigate risks and ensure the candidate they are considering for a job is suited for the position. These checks help employers get an overall picture of the potential candidate's history and can help them identify any discrepancies or warning signs that could be concerning, such as fake references or previous employers with negative feedback about the candidate.
Criminal checks are another necessary part of background checks. They help employers ensure that candidates have not engaged in any activity that would disqualify them from the position they are applying for, such as a history of theft or violent traffic violations.
Partnering with a reputable staffing agency for your truck drivers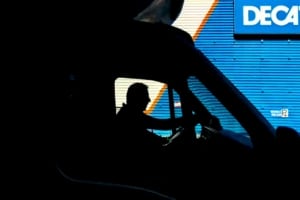 One of the most effective ways to ensure that employers are sourcing the best possible candidates is to partner with a reputable staffing agency that handles the entire recruitment process, from sourcing qualified candidates to carrying out the necessary screening and verification.
Most established staffing agencies or labour brokers already conduct various forms of background checks and screening of candidates and can also run criminal checks upon client request. Working with a reputable supplier of truck drivers with experience in the industry can save companies the time and cost of recruiting and qualifying candidates on their while also providing peace of mind in knowing that a skilled and qualified staff is in place.
A top staffing agency will also offer access to an extensive database of qualified candidates and the ability to quickly source new ones, ensuring that employers can hire top talent anytime during the business year. Companies can leverage temporary staffing solutions to hire truck drivers on demand, which is especially valuable during busy periods or unforeseen circumstances such as the recent strike action in Port Elizabeth.
Conclusion
The safety of truck drivers is critical for any business that relies on them, and it is crucial for employers to take the necessary steps to hire qualified and responsible individuals. Trucking companies in Port Elizabeth should comply with the OHS Act and other essential labour laws and regulations to keep drivers safe and avoid legal issues.
Partnering with a reputable staffing agency can help employers save time and money while ensuring that top-quality candidates are sourced for the position. MASA is an experienced supplier of truck drivers in Port Elizabeth, with over 40 years of experience sourcing talent in the trucking industry.
We provide high-quality permanent and temporary staffing solutions and offer access to an extensive database of qualified candidates and the ability to source new ones quickly. We strive to ensure that our clients have a safe and reliable workforce that meets their needs in a cost-effective manner. 
Contact us today for more information about how we can help you source the best truck drivers for hire in Port Elizabeth, Eastern Cape, or other regions in South Africa.