Best Practices for Screening Temporary Employees
An increasing number of companies in today's economic landscape are taking advantage of the benefits of using temporary employees, especially during seasons of increased demand for products and services. If managed correctly, temporary employees can be a highly convenient option for maximising business productivity and minimising the burden of hiring permanent employees.
However, the increased flexibility and short-term outlook of temporary employment services may lead employers to pay less attention to the screening and vetting process. Attracting high-quality applicants for a position can take time and effort. Hence, employers need to exercise due diligence to ensure that their chosen temporary employees are of sufficient standard and quality.
How can companies ensure that they hire the most qualified temporary employees with the proper skills and experience for the job at hand? Let us break down the importance of screening temporary employees and explore the best practices for managing this critical task in the staffing lifecycle.
Why screen temporary employees?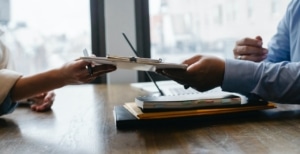 Imagine that you are a new manager who relies on one of your temporary employees to act as an extra set of hands for a particular project. Then, you find that the employee cannot work independently, has no initiative, or simply lacks the skills needed for the position.
How much time and resources would you have wasted by not correctly screening the candidate? If you were hiring a permanent staff member, you would have performed background and reference checks to verify previous work experience and determine whether the person is suitable for the job.
By not performing these screening and vetting processes on temporary workers, companies risk investing time, money and resources in candidates who will not succeed in their positions.
Screening skilled employees
Temporary employees with specialised skills may require less training and guidance while on the job, but it is still vital to verify their skills. These skilled workers will often handle more complex tasks requiring specialised training and attention to detail. They will typically have a positive impact on your company's bottom line or broader operations, making screening them as critical as ever.
Screening for project-based work
Project-based work is another reason employers hire temporary employees and this method of employment can be an effective way to handle the pressure of peak workloads. Suppose temporary employees support the business during specific, time-sensitive projects – in that case, screening them thoroughly to ensure they will be the best people for the job is essential.
Screening for security
It is common practice for businesses to provide temporary employees with access to internal systems and information. Because of this, it is crucial to gather all relevant information about the potential temporary employee before making a hiring decision, since unscreened individuals should never be granted access to sensitive data.
An important point to remember: every worker – temporary or not, acts as a company representative. Your company's reputation and relationships with its suppliers and customers could be jeopardised if a temporary worker engaged in harmful behaviour, displayed poor attitudes, or committed illegal acts.
Transitioning from temporary employees to permanent staff
Remember that some of your temporary workers may become permanent if they do well during their temporary assignment. If you convert these workers to full-timers in alignment with your usual hiring procedure, you can save time, money and resources compared to recruiting from scratch.
Further benefits of screening temporary employees
Screening candidates before hiring them gives businesses an idea of each potential employee's skills. Employers can then choose workers who can handle projects with minimal training or supervision.
Screening also allows employers to choose workers best suited for the business' culture. With pre-screening, companies can hire workers who are a good fit for their environment.
Ultimately, screening and vetting temporary employees will require your organisation to do some legwork. Still, this extra effort will prove worthwhile to ensure that the employee has the proper skill set and knowledge of your company's way of doing things.
Best practices for screening temporary employees
Reviewing resumes
Resume screening is a common practice that is used to eliminate unqualified applicants. Using this tried-and-tested technique, employers can quickly and easily gain a general understanding of a candidate's most relevant credentials, such as their education and work history.
Conduct phone or video screenings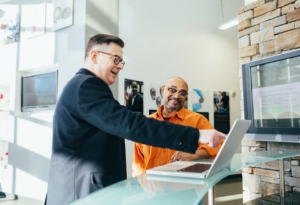 Staffing specialists typically conduct phone screening, which entails conducting an interview over the phone. Employers can create a list of questions to ask each applicant, keeping in mind the most crucial qualities of the business. It is helpful to record each candidate's comments to compare and evaluate them later. Companies can use the insights gained from this to judge the quality of their work.
One advantage of video calls over traditional phone interviews is the ability to observe a candidate's facial expressions and body language. Employers should prepare questions in advance, just as they would for a phone interview. It helps to keep an eye on the candidate's demeanour and body language, which can help them understand their character better.
Screening and interviewing temporary employees
In-person interviews are a valuable screening tool because they allow you to get to know a candidate in greater depth than is possible over video chat. To conduct successful screening interviews, it's best to ask each candidate the same questions and carefully note their answers and body language. To expedite the screening process, employers can also conduct interviews with groups of potential employees. As soon as the interviews are complete, it is essential to review the notes and decide which candidates were the best overall in order to create a shortlist.
Finding and contacting references
Traditionally, one way to evaluate potential employees is to get in touch with their references from previous jobs. References can be checked by including a reference section on applications and following up with the people listed. When contacting authorities via email or phone, it's helpful to ask questions that shed light on the candidate's performance and work ethic, such as:
"How did the candidate respond to feedback?"
"Who is this candidate and what are their best and worst qualities?"
"What are the main reasons for the candidate leaving your company?"
"If you had the opportunity, would you hire the individual again?"
Conducting skill-based assessments
Skill tests are another standard method of screening applicants because they can reveal whether or not an individual possesses the knowledge and abilities necessary to do well in a particular position. Using these tests, employers can see how candidates handle challenging situations. Positions like software development or editing often call for specific skills, so conducting a skills assessment can be very helpful in these cases.
Conducting background checks
Employers can carry out official background investigations to learn more about a candidate. Important details include a candidate's prior employment history or criminal record. Uncovering these details can also confirm that the candidate is who they say they are and prevent impostors from obtaining employment.
Streamline the hiring process
If you want to keep your operations steady during times of high demand and get ahead of the competition, it's important to thoroughly screen and vet every hire, no matter how short-term their position is.
MASA allows organisations to hire confidently by verifying each candidate's identity and professional background. We reduce the chance that a company will employ unqualified candidates while saving time, money and energy by streamlining time-consuming administrative tasks like payroll.
Contact MASA to make a more informed, efficient and cost-effective hiring decision. We are a leading national and international employment and staffing agency specialising in temporary employment services based in South Africa.