A Guide to Supply Chain Staffing Solutions
COVID-19 has impacted global supply chains and distribution from the very beginning of the virus' spread. Despite removing lockdown restrictions, many companies are experiencing fluctuating demand levels for their products and services and are considering various post-pandemic staffing solutions to overcome these challenges.
While temporary employment services may be effective at providing short-term solutions to management's labour needs, some companies may require more permanent staffing services to achieve their goals and find the labour stability they seek.
Both the customer and supplier are vested in how well the supply chain operates, as this will ultimately affect the price and quality of their products. Let us explore the challenges of supply chain staffing and the staffing solutions that businesses can implement to ensure that the chain operates optimally.
What is supply chain staffing?
The supply chain is the network of systems and people involved in creating and delivering goods to customers. A supply chain can be as simple as a manufacturer who sells directly to the end user, or it can be much more complicated and involve:
Multiple warehouses.
Hundreds of suppliers.
Thousands of customers.
An adequate number of staff to ensure everything runs smoothly.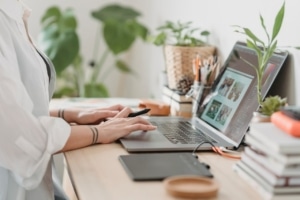 Supply chain staffing involves sourcing, screening, hiring, onboarding, managing and retaining supply chain staff for logistics, distribution, retail and manufacturing companies. Employers can conduct in-house supply chain staffing or outsource to a staffing agency that specialises in providing tailored staffing solutions that meet the company's needs.
The core goal of supply chain staffing is to find talent with excellent skills and knowledge of the relevant sector to help improve the company's ability to provide exceptional service for its customers and clients.
Successful supply chain recruitment can enhance a business' profitability. With the right team members, supply chain skills and staffing solutions – organisations can work toward short and long-term accomplishments while implementing strategies to increase business revenue and reduce logistics costs.
The challenges of supply chain staffing
While supply chains ensure smooth operations, they are highly susceptible to disruption due to factors such as malfunctioning equipment, natural disasters and even global health pandemics like COVID-19. Other challenges of supply chain management include:
Ensuring supply chain security
Ensuring that the right amount of product is available at the right time
Achieving optimum capacity in manufacturing operations.
In addition, ensuring that the supply chain is well-staffed is challenging for businesses, particularly SMEs with limited budgets and lean headcounts. The challenges of supply chain staffing are more significant in the context of emerging economies like South Africa, where employees are highly volatile and challenging to retain due to the:
The unstable employment conditions
A large number of new entrants into the job market each year
Small domestic companies are competing for limited resources
The continuous development of the existing supply chain structure
The final challenge for businesses is providing safe, pleasant and rewarding environments in which their supply chain staff can operate while complying with the relevant labour laws and industry-specific safety standards.
With many employees working for businesses in today's supply chain environment, it is essential for companies to find a staffing solution that supports their operations, especially if they have business locations in multiple regions.
The benefits of effective supply chain staffing solutions
Maximising the efficiency of the supply chain by relieving management of administrative and back-office tasks and freeing them up to concentrate on their daily duties
Having the option of extending the workforce in a phased manner as the business grows
Ensuring the company has access to a pool of qualified, skilled and professional staff at all times, not just when there is a demand for additional resources
Having the ability to optimise the workforce to meet business requirements and changes on demand
Reducing financial expenditures as employers only have to pay for the time that is worked
Reducing exposure in terms of employment legislation and potential claims of under- or over employment
Improving the knowledge and skills of the workforce as they are now involved in every aspect of the business.
With comprehensive supply chain staffing, businesses can streamline operations, improving the overall customer experience and product quality. Supply chain staffing provides companies with the flexibility and efficiency to grow while operating in compliance with national and international industry standards.
Supply chain staffing can be a complex and challenging task to get right, so here are some valuable tips for adequate supply chain staffing:
Complete a SWOT analysis to determine staffing requirements based on the unique strengths, weaknesses, opportunities and threats of your business.
Consider the impact of new technology on supply chain operations.
Train staff regularly, ensure adequate compliance measures are in place for all employees.
Ensure your employees have the right skills and experience to perform tasks at optimum.
Before appointing a full-time employee, explore the benefits of hiring temporary staff to enable you to meet seasonal demands and achieve long-term supply chain objectives.
Monitor and evaluate your supply chain staffing strategy to ensure continuous alignment with business needs and regulatory requirements.
Reviewing your staffing needs regularly will enable management to be proactive regarding risk management, rather than reactive. This regular review process is also essential for preventing security breaches and ensuring the supply chain remains protected.
Upgrading your supply chain staffing solutions
Hiring staff can be daunting for any business, especially those with extensive supply chains and facilities. Companies that recognise the value of adequate supply chain staffing will gain a competitive advantage during the current economic uncertainty.
Staffing agencies like MASA know the ins and outs of hiring, retaining and managing a talented, well-trained and experienced supply chain workforce for virtually any industry.
Not only will your company get the high-calibre supply chain staff it needs, but MASA also handles payroll administration and other staffing and HR-related responsibilities that will save your company valuable time and energy.
Contact MASA to alleviate your supply chain staffing concerns and get a competitive edge in the marketplace.