Hiring Efficient Truck Drivers in Johannesburg
Johannesburg has become known as a freight and logistics hub thanks to its sophisticated road system and abundance of truck drivers, container depot infrastructure, and the OR Tambo International Airport. Johannesburg connects to all the main cities and ports in the sub-continent, with truck drivers playing a critical role in ensuring the efficient movement of goods from the city and beyond.
With so much economic activity dependent on truck drivers, it is critical for businesses in the region to ensure they hire only the most efficient drivers to meet their needs and ensure the smooth functioning of their operations. Navigating the various logistics challenges in Johannesburg also requires a unique set of skills and knowledge, so it is vital for businesses to hire experienced drivers with the right qualifications.
This blog explores the importance of hiring the right truck drivers for businesses in Johannesburg and examines the key considerations when selecting a driver for companies in this region.
Road freight and logistics in Johannesburg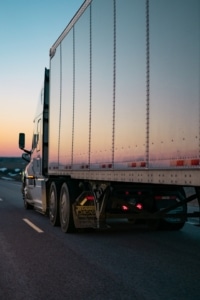 Among the most pressing issues for the road freight and logistics sector in Johannesburg is the high fuel costs associated with operating vehicles in this region. Fuel costs can be a major expense for companies, compounded by the fact that many truck drivers have to traverse long distances through Johannesburg, countrywide, and across the border.
Another issue is vandalism, particularly on the rail networks connecting Durban to Johannesburg and Pretoria to Cape Town. The theft and destruction of rail infrastructure have also caused significant backlogs and increased reliance on road freight by many businesses in the nation.
Another challenge that became apparent over the past year was the long line of trucks at South Africa's borders. Issues have arisen at the South Africa-Mozambique border, where protests continue over foreign drivers.
The government, industry organisations, and other key players are paying close attention to these issues, which is a positive. What is important to note is that demand for goods remains high despite the impact of the pandemic, which makes it even more essential that the necessary measures are taken to handle the other challenges and ensure that goods can move as efficiently as possible through South Africa.
Increasing logistics efficiency in Johannesburg
As discussed above, multiple issues are increasing the inefficiency of freight and logistics in Johannesburg and nationwide. These inefficiencies cost the economy in terms of delays and less cost-effective transportation of goods, resulting in increased costs and time to market for importers and exporters.
Companies that can implement solutions to reduce delays and increase freight and logistics efficiency can help improve Johannesburg businesses' competitiveness in an increasingly globalised economy.
Hiring the most skilled and qualified truck drivers in Johannesburg is a crucial part of this process. Their expertise and experience are essential in optimising transportation routes and ensuring that deliveries arrive on time.
Methods for hiring the best truck drivers in Johannesburg
What are the best ways to ensure that freight and logistics companies can find the right personnel and get them into their roles quickly and efficiently?
Partnering with a staffing agency
To hire qualified truck drivers in Johannesburg, companies can partner with a reputable staffing agency with an extensive database of experienced drivers ready to deploy on demand. This saves time, money, and resources as the agency can pre-screen potential candidates, verifying their experience and qualifications to ensure that the right people are hired for the job.
Working with an established supplier of truck drivers means that companies can hire with flexibility based on their needs. This can include hiring drivers on a temporary or permanent contract, hiring in bulk, or selecting driving professionals across the spectrum, from codes 8, 10, and 14 to forklift drivers, Hazchem drivers, and cross-border drivers.
Investing in truck driver training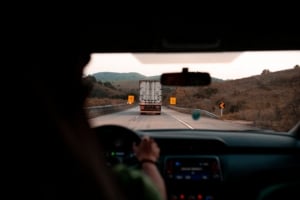 While driver staffing is one of the most significant investments that companies in this industry can make, this also includes training truck drivers in modern practices and technologies to ensure safe, reliable, and timely cargo delivery. The most sustainable competitive advantage in business today is an organisation's ability to learn faster than the competition, so logistics companies that fail to train their employees are taking a risky bet.
As the logistics sector evolves, truck drivers will require a broader range of skills, such as digital literacy, as well as the ability to operate and troubleshoot digital tools. The more complicated supply chain management becomes, the more critical it is to train truck drivers and develop a talent pipeline within the organisation.
Leveraging data and technology
A positive aspect of COVID-19 was that logistics companies learned how vital data is in the industry. From a staffing perspective, companies can use data-driven insights to build the necessary talent pipeline for truck drivers and provide organisations with the information they need to invest in talent and other resources.
Logistics are evolving due to technological advancements that lower transaction costs and increase efficiency. As discussed, it will become increasingly important to have a strong, highly-trained, and experienced workforce that can leverage data and technology to support the operations of businesses in the logistics industry.
The MASA solution
Freight and logistics companies in Johannesburg and beyond are increasingly turning to MASA for innovative truck driver staffing solutions. We are one of the leading suppliers of drivers in the region, leveraging extensive candidate databases and years of industry experience to ensure that businesses have access to the talent they need.
MASA also has offices in Johannesburg, the broader Gauteng province, and countrywide. This allows our team to provide the location-based knowledge and expertise required to provide a truly tailored staffing solution. Contact us to learn more about how we can provide your company with the perfect drivers for hire in Johannesburg.