The Benefits of On-Site Project Management
Businesses driven by blue-collar workers are constantly under pressure to plan and execute the details of every project, from implementing the most optimal staffing solutions to training, onboarding, scheduling and other critical tasks required for success.
Construction, freight and logistics, and manufacturing are examples of industries where effective on-site project management is essential to ensuring safe, productive and profitable business operations.
Outsourcing project management can benefit businesses in these industries, including increased safety and efficiency, improved communication between managers and employees, better customer service, cost savings, and more.
This blog discusses why companies hire experts for on-site project management. We will also explore how companies working with blue-collar workers can partner with staffing agencies to manage outsourced labour and access other vital staffing solutions for their businesses.
Why outsource on-site project management?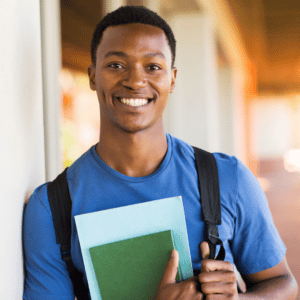 Before we discuss the reasons companies outsource their project management, it is essential to understand why employers outsource their labour in the first place. Labour outsourcing is typically done to save money, time and resources as it allows companies to access larger pools of qualified workers and specialised skills that they might not otherwise have in-house.
The same could be said for the expertise these companies will require to manage the labourers they hire from staffing agencies. Outsourcing both the labour and project management can ensure that all temporary staff receive adequate training and onboarding, equipment and on-site support to carry out their duties effectively.
Companies can outsource project management to external entities that specialise in such tasks and can provide the necessary guidance to ensure the successful completion of a project. The most experienced staffing agencies will offer on-site management as part of their staffing solutions, focusing on developing expert workflows to streamline operations at each client's site.
The goal of such a staffing agency would be to create a tailored operating procedure for the client company that maximises productivity and optimises resources while ensuring that temporary staff members receive the training and support needed to complete their work with quality and efficiency.
What does outsourced project management entail?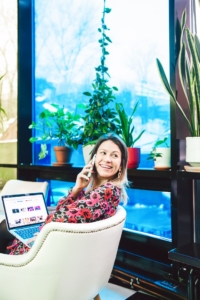 As mentioned above, outsourced on-site management focuses on developing an expert workflow to streamline operations at each client's site. As a leading staffing agency in South Africa, MASA gives clients a competitive edge by creating a site-specific standard operating procedure tailored to their business' unique needs.
Creating and updating an on-demand candidate pool
We liaise between the site and our internal office in the client's region to build a "pool of contract staff" immediately available for dispatch to the client according to their recruitment procedure and the client service level agreements.
This gives the client a pool of qualified staff who have already been vetted, benchmarked, and verified. This helps to ensure that each worker is fit for purpose and can deliver according to the standards required by the client. 
Handling training and induction
The MASA team manages the training and onboarding process of all labour staff, focusing on the following:
Ensuring all staff attend an internal MASA induction and subsequent safety induction before commencing work

Ensuring staff attend any other training as and when required

Ensuring that training registers are completed and submitted to the HR Department
We can also keep track of the training each staff member has completed, ensuring that they are familiar with all policies and procedures to guarantee the safety and well-being of all employees.
Developing staffing solutions and work schedules
Work scheduling is critical to managing labourers on-site and ensuring that workflows are as productive and efficient as possible. MASA's expert team can take responsibility for organising workers through various scheduling tasks, including but not limited to:
Developing staff schedules as required for the following days' set shift patterns

Scheduling scanners per work bay to ensure an equal spread of hours

Scheduling general workers per work bay to ensure a similar spread of hours

Managing staff rotations to reduce overtime

Communicating with and managing contingent workers

Managing attendance consistency, lateness, absenteeism, and sick leave

Establishing absenteeism and replacing inconsistent workers with ad hoc staff

Managing and maintaining productivity through teatimes and lunchtimes

Managing scanners, signing in, biometric systems and other shift management tools

Compiling weekly reports about overall staff attendance and performance
These scheduled tasks are necessary to ensure smooth operations in any business, especially in industries that rely on labourers to complete projects that are often time-sensitive and require expert coordination.
Managing weekly timesheets in project management (staffing solutions)
Weekly timesheets are an essential part of on-site project management and maintaining optimum staff performance. As such, MASA can ensure to collect and manage timesheets accurately, focusing on the following:
Capture the weekly timesheets

Finalising the weekly timesheets and cost forecasts

Checking the accuracy of timesheets and formulae

Submitting to the client for authorisation

Meeting the timesheet submission deadline
Every timesheet submitted to the client needs to be completed per the requirements laid out by them and aligned with the broader operating procedure for the site.
Managing staff uniform through staffing solutions
Lastly, MASA can manage the ordering and control of uniform stock for labour staff, including:
Ensuring that all staff sign "uniform issue forms" and that they are submitted to payroll timeously

Controlling the return of any uniform, and where uniforms are not returned, advising payroll to retain the deposit

Monitoring the condition of the uniforms of site staff. If they are inadequate, lost, or damaged, complete the AOD and submit it to payroll to deduct accordingly.

Creating a reminder in the company calendar for reissuing uniforms after completing 12 months
Outsourced labour staff may only work for companies on a temporary basis. However, they are still representatives of the organisation and, as such, must present themselves appropriately. We ensure that staff have an adequate supply of uniforms to wear and manage this according to the points listed above.
Conclusion
MASA is a comprehensive staffing solutions agency that provides clients with the peace of mind that their staff are being managed effectively, productively, and efficiently. This ensures a smooth operation on-site as well as compliance with any legal requirements. Our experienced team works diligently to ensure that all labour management tasks are completed accurately and in accordance with the client's needs.
This allows for effective and successful management of labour resources, further maximising productivity and boosting overall efficiency. We are dedicated to providing our clients with real-time insights into their staff's performance and enabling them to take proactive steps to improve their processes.
If you're looking for an experienced staffing agency that can manage your labour force, MASA is the right choice for you. We have extensive experience in labour outsourcing, and our team is always available to provide advice and support.
Contact us today to access staffing solutions and expert project management personalised to your organisation's goals.