How to Ensure Success with an Outsourcing Agency
Partnering with an outsourcing agency can be an effective way for businesses to save time, money, and resources while gaining access to their industry's best talent and expertise. When done correctly, outsourcing can be incredibly beneficial to a business. However, if not managed properly, outsourcing can quickly become a costly endeavour that may not yield the desired results.
If you're considering implementing permanent or temporary staffing solutions or outsourcing a specialised task to an outsourcing agency, it's essential to understand how to capitalise on their services thoroughly. 
Read on to explore the best practices when hiring an outsourcing agency and how to maximise the partnership for success.
What is outsourcing?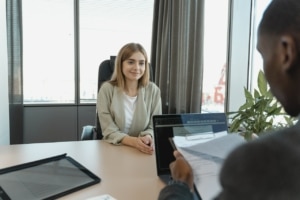 Outsourcing is the process of contracting with another company or individual to complete specific tasks or projects on behalf of your business.
In South Africa, the Labour Relations Act outlines the scope of temporary employment services, commonly referred to as labour brokers or outsourcing agencies.
Outsourcing is a strategic way for businesses to save time and money by delegating specific tasks that don't require the full attention of their staff. The top benefits of outsourcing include the following:
Access to specialised skills and knowledge

Lower labour costs

Improved efficiency and productivity

Improved customer service levels

Increased flexibility in project completion times.
Outsourcing agencies will typically offer services that they can tailor to the specific needs of their clients. This level of flexibility makes outsourcing an attractive choice for many businesses, as it allows them to receive quality services that can be customised to their particular requirements.
Choosing the right outsourcing agency
Finding the right outsourcing agency is key to ensuring success in your project. You'll want to do some research into potential agencies before making any commitments so that you can make sure they have experience in the area you need assistance. You can also consider the following tips to get the most out of this step:
Look at the scope of services they offer and any experience they have with similar projects.

Make sure that your selected agency can work within your budget and timeline while still offering the required services.

Ensure the agency is well-versed in the relevant labour laws, safety standards, and industry regulations.

Look into their overall customer service, client experience, and online reviews.

Verify whether the outsourcing agency uses tools for its recruitment and also uses reliable data security practices.
Establishing clear goals and expectations
For your project or task to be successful when outsourced, both parties must clearly understand the goals, business objectives and expectations from the outset. You can consider the following tips for this step of the process:
Establish measurable goals that are specific and achievable within an agreed-upon timeline.

Make sure both parties agree on what constitutes success so that expectations are clear from the outset.

Outline the steps towards achieving your goals and identify any milestones or deliverables along the way.

Set a timeline for completion and conduct regular check-ins to ensure everyone is making progress.
When the outsourcing agency has a thorough understanding of your business objectives, desired outcomes, timeline and budget, this can help keep both parties on track, create a sense of harmony, and increase the chances of success.
Setting up a communication plan
Once you have outlined clear goals, expectations, and timelines, there must be a communication plan between yourself and the outsourcing agency throughout the project or task.
Develop a workflow

that outlines who is responsible for what tasks at each stage so everyone knows their roles in accomplishing them.

Schedule regular meetings—ideally at least once per week—to track progress and address any issues or concerns as they arise.

Utilise technology whenever possible so that communication is faster, more efficient, and easier for everyone involved.
Bonus tip: Technological solutions such as video conferencing and online collaboration tools can be used to share ideas and resources more efficiently. At the same time, automated processes like email notifications and automated reminders can ensure that everyone is on the same page and following the same timeline.
Monitoring Results
Throughout your project or task, it's important to monitor results closely to ensure success with your outsourcing agency.
This monitoring can be done through regular reviews with the outsourcing agency, checking project milestones and key performance indicators (KPIs), tracking employee performance and engagement levels, assessing customer feedback, and ensuring that all requirements are met.
Take the time to review your progress as key milestones to identify any areas for improvement. The review process should include evaluating successes and failures and working with your team to develop actionable insights to apply in the future.
Conclusion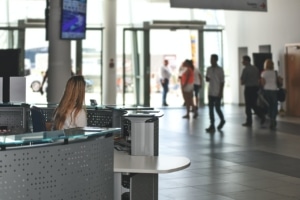 Outsourcing can be an excellent way to save time and money while ensuring the highest quality of work. However, it's essential to research and find the right outsourcing agency for your needs. Establishing clear goals and expectations, setting up a communication plan, and monitoring results regularly are all vital steps to ensuring success with your outsourcing project or task.
MASA is a leading outsourcing agency in South Africa, offering a wide range of temporary employment services and customised staffing solutions for your specific needs. We take a flexible approach to delivering our services, which enables us to respond quickly to changes in business demand and industry trends.
Our team of experienced professionals is dedicated to delivering exceptional customer service and support, and we are committed to helping our clients succeed through creative solutions and innovative strategies. Contact us to learn more about how we can help you find the right outsourcing services for your business.