The 4 Components of a Successful TES Operation
Temporary Employment Services (TES), also known as labour brokers in South Africa, play an essential role in the country's labour market, allowing businesses to outsource their recruitment processes while providing jobseekers access to short-term employment.
At its core, every TES operation has three critical stakeholders: employers, labour staff and the temporary employment agency. The goal of temporary employment services is to bring the three stakeholders together in a mutually beneficial way by matching client companies with appropriate labourers and fulfilling their needs.
As an established labour broker providing the leading temporary employment services in South Africa, MASA has outlined a few critical components required to ensure successful collaborations between the three stakeholders. Read on to learn more about the four core components of successful temporary employment services and how MASA is uniquely positioned to bring them together for all parties involved.
1. Open communication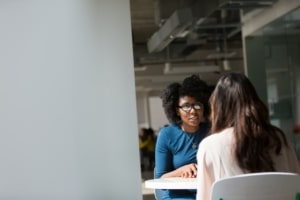 As mentioned above, the critical stakeholders in a TES operation include the employer, labour staff and temporary employment agency. Organisational communication is essential to ensuring successful collaborations between all three parties and maintaining trust in the relationship.
When a company first partners with a labour broker, it is important to outline the roles and expectations of all parties involved to ensure everyone is on the same page. This is the same as the beginning of any good relationship and can be the foundation of a successful partnership between the employer, labour staff and the TES agency.
Once the labour broker has assessed the client's needs and outlined their requirements, it is time to agree on the terms of engagement and identify any potential challenges or risks associated with the project. All three parties must have the opportunity to communicate openly and collaborate throughout the TES operations.
With the TES operation in motion, the labour broker should also be starting communication with the required candidates for the job. Whether the main modes of sourcing candidates are newspaper job ads or online platforms, it is the labour broker's responsibility to find the right talent and ensure they understand their roles' scope.
Tools like applicant tracking systems (ATSs) can help automate this process, allowing the labour broker to manage multiple candidate applications, store applicant profiles and data points in a secure database, and even enable communication with candidates through emails or text messages.
2. Fair staff treatment in your temporary employment services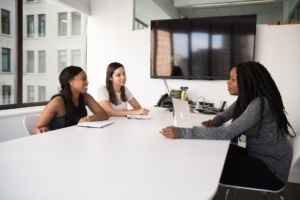 The main reasons why the Labour Relations Act (LRA) was amended in 2015 is to ensure that temporary services are genuinely temporary and that lower-paid workers are protected from exploitation by labour brokers and their clients.
Labour brokers and their clients must adhere to strict policies on the treatment of temporary staff to ensure that their rights are respected, that they are not taken advantage of, and that they are not discriminated against in any way. Both parties must also comply with fair labour practices, including paying a minimum wage and adhering to regulations on working hours and safe working conditions.
Suppose the temporary employee falls under the "deemed employment" provision stipulated by the LRA. In that case, they may be eligible to receive total remuneration and benefits (such as medical aid, bonuses, provident funds and any other employment benefits) granted to permanent employees by the client.
Compliance management can be challenging for client companies, as they must understand and adhere to complex legal requirements. MASA provides the necessary resources to help companies meet all their legal needs while offering support and advice to both employers and employees on critical matters. 
3. An efficient payroll system for temporary employment services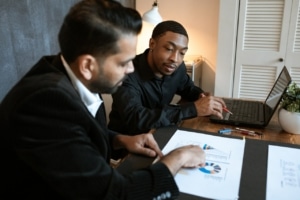 Every business needs an efficient payroll system to ensure their employees are paid correctly and on time. Payroll specialists also handle other essential tasks, such as calculating and filing employee and employer taxes, confirming that the company complies with local labour laws, and maintaining records for the payroll.
Temporary employment agencies like MASA offer complete payroll administration, absorbing costs from payroll staffing to software and licensing, various operational costs, hardware, rental, electricity and more. The costs for recruitment, vetting (background checks) and advertising also fall under MASA's scope of services, meaning companies no longer need to carry the time and money burden of the traditional hiring process.
Having an expert handle payroll and other vital administrative functions can reduce the workload for the human resources team, allowing them to focus on the organisation's strategic growth. Working with payroll specialists also minimises the compliance risks associated with temporary employment services operations, including contractual issues and dealing with insurance companies.
4. A strong HR and IR system
Human resources (HR) and industrial relations (IR) are two critical business areas governed by the law in South Africa. Human resources encompass all stages of a temporary employee's career, from recruitment and selection to training, development, management, and termination. Industrial relations, on the other hand, refers to the relationship between employers and employees and negotiating wages and working conditions. 
The key focus points of a strong HR and IR system include the following:
Full recruitment process

Candidate vetting

On-site administration

Managing dismissals

Handling the CCMA

Tracking attendance

Handling insurance disputes

Managing strike action
Any human resources and industrial relations system should aim to keep TES relationships equitable, open and mutually beneficial while finding effective ways to manage all parties and resolve conflicts when they occur. Resolving disputes and maintaining a productive workplace will be more straightforward when there is harmony and cooperation between employers, employees, and the temporary employment agency.
Conclusion
Temporary employment services can be an effective way for businesses to access experienced and specialised personnel without the added financial costs, increased workload and compliance risks associated with hiring permanent staff in-house.
MASA can provide clients with an all-inclusive solution, from recruitment and payroll administration to a strong HR and IR system, ensuring compliance at all stages of the process. With the proper guidance, businesses can make informed decisions that benefit everyone involved.
Furthermore, when companies outsource temporary employment services to MASA, they can be confident that their staff is being paid correctly and on time and that their internal processes comply with legal obligations. This allows businesses to focus on growing the company without worrying about critical administrative tasks.
Ultimately, TES offers numerous benefits for employers and employees, making them an increasingly popular solution in South Africa. With the proper support from an experienced temporary employment agency like MASA, clients can ensure a cost-effective and legally compliant process for success. 
Contact us to learn more about our temporary employment services and how we can help your business get ahead.