Maximising Durban-based Logistics with Truck Drivers
The city of Durban in South Africa's KwaZulu-Natal province is a vibrant and bustling hub of activity, thanks to its port and many businesses relying on its freight transportation and logistics services. Companies in this industry are working with truck drivers for hire to maximise their reach and ensure the successful movement of freight throughout their supply chains in Durban and countrywide.
The city presents its own unique challenges regarding the freight transportation and logistics industry, from economic issues to staffing hurdles that arise for companies seeking qualified truck drivers for their operations.
How can freight transportation and logistics companies in Durban address these challenges? Let us break down the broader trucking industry from this regional perspective and outline strategies to hire and retain truck drivers in Durban successfully.
Logistics challenges in Durban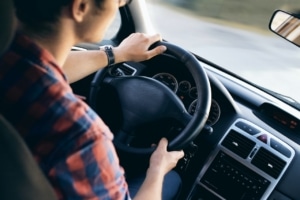 There are critical challenges in Durban's logistics industry and the country's broader economy, such as constant power outages and skyrocketing fuel prices. The flooding crisis of 2022 has also contributed to the destruction of critical transportation infrastructure in Durban and KwaZulu-Natal, alongside the recent rioting and looting that made waves in the province.
These challenges are making it difficult to move goods and supplies in and out of the city, increasing the cost of operating a business in the region, and straining the resources of existing logistics companies. Moreover, the country's high unemployment rate has made it challenging to find sufficient staff for many companies, resulting in a lack of skilled labour to support the logistics industry.
Despite the challenges facing logistics companies in Durban, the Ctrack Transport and Freight Index showed that road freight increased by a noteworthy 17.1% on a year-on-year basis, making up for the underperforming rail freight sector. This may point to an opportunity for logistics companies to invest in road freight and maintain a reliable workforce of truck drivers to capitalise on the increased demand for goods and services in Durban and beyond.
Opportunities for logistics companies in Durban
According to the World Bank, South Africa's transport and logistics sector is expected to grow by 1.8% annually, with the continent raising USD200 million (R3.2 billion) in the last year alone. This presents a significant opportunity for growth and expansion for logistics companies in Durban since the city holds the biggest port in sub-Saharan Africa.
The Durban harbour handles up to 31.4 million tons of cargo each year, which relies on truck drivers in the road freight sector to transport these goods across the continent. Road freight drivers are essential to South Africa's economy, from the long-haul drivers who traverse thousands of kilometres a month to the local truck drivers who move goods from warehouses to end consumers.
Durban-based companies in this industry should make the most of increasing investments in the logistics sector by investing in hiring and training truck drivers with the necessary skills, licensing and experience to transport cargo efficiently throughout the supply chain.
Sourcing truck drivers for hire in Durban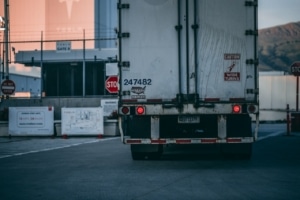 Logistics operations are more complex than the road, rail and port services – encompassing drivers who move cargo around in warehouses as well as those who help load and unload goods at their destinations. Forklift, bendi and reach truck drivers are a valuable part of logistics teams, playing an integral role in efficient and safe warehouse operations.
Moreover, these drivers must be equipped with the proper training and certifications to operate the specialised machinery used in warehouses and distribution centres in Durban. Companies in the freight industry should look to hire these drivers, alongside their long-haul and local truck drivers, to make sure they are making the most of their investments in the logistics sector.
Hazchem-qualified drivers also play a critical role in logistics operations, as they are responsible for transporting dangerous goods across Durban and countrywide. These drivers must be fully licensed and complete the necessary safety training before they can drive on the road.
Employers should ensure that Hazchem drivers and all truck drivers for that matter, comply with the regulations to prevent any legal or safety issues from arising. Sourcing the most reliable and qualified truck drivers for hire is essential for Durban-based logistics companies to overcome the industry's challenges, maintain a competitive edge and drive positive returns in today's rapidly evolving economy.
MASA's drivers are available for hire
The MASA Specialist Driver Division is Africa's leading supplier of drivers across the spectrum. From a forklift to Code 14, we have a vast pool of experienced drivers ready to be mobilised on demand to fulfil all staffing requirements.
With an extensive database of skilled drivers in Durban and other vital regions countrywide, MASA can provide logistics companies with the expert knowledge and location-based expertise they need to ensure the success of their operations.
Our team of experienced staffing specialists ensures that all MASA drivers are adequately trained, vetted and fully compliant with the relevant regulations and industry standards. We conduct full background, reference and optional criminal checks for all our drivers to ensure the highest skill, safety and reliability levels.
Contact MASA to assess your company's needs and source quality drivers for hire in Durban and beyond. We guarantee a personalised and professional service designed to maximise operational efficiency and ensure that your transport requirements are met quickly, conveniently, and cost-effectively.