Mass Hiring: 4 Challenges and Strategies for Staffing in Bulk
Achieving successful bulk staffing can be challenging for any organisation, especially when your needs are time-sensitive. You may require a large number of employees when opening new locations or preparing for peak holiday seasons, which means the pressure is on to successfully fill positions quickly and effectively while keeping costs in mind.
As an experienced labour broker and staffing specialist, we often connect with organisations that want to outsource temporary labour for special projects or anticipate a need for increased staffing and require a solution for rapid, high-volume staff acquisition.
The most valuable factor in these situations is having access to a broader talent pool through a flexible staffing solution tailored to your company's needs. How do you identify the needs and challenges of bulk staffing while implementing the correct strategies to succeed?
Read on as we explore the answers to these questions and discuss four actionable strategies for mass hiring and staffing in bulk.
What are the challenges and strategies of bulk staffing?
Before launching any staffing initiative, hiring companies must work to identify, understand, and plan for the distinct set of challenges that bulk staffing brings. Navigating these challenges can be time-consuming and resource-heavy. Results will also vary from company to company depending on the nature of their staffing initiatives and particular goals and resources.
Here are a few of the most notable challenges and relevant strategies of mass hiring and bulk staffing.
1. Time constraints
As mentioned, time is of the essence for organisations seeking to fill multiple open positions, especially for jobs with a high turnover rate (such as call centre agents or sales associates). One of the main goals of hiring managers and recruiters is to fill these open roles quickly and ensure an adequate labour supply when needed.
Strategies:
One way to speed up in-house bulk staffing efforts is by creating an internal database of candidates you've worked with in the past (previous clients and candidates) that you can contact and send offers to when your hiring needs increase.
You can also look into applicant tracking systems (ATSs) that help streamline and automate many of the tasks, processes and overall methods of staffing and recruitment – which can be an essential tool for speeding up your bulk staffing. Learn more about maximising your recruitment with an ATS.
Hiring a reputable staffing agency is your top option if you are looking for a solution that cuts down the time, risks, uncertainties, and administrative costs of bulk staffing. You gain the expertise of efficient and experienced hiring specialists, and you also get a committed partner that will speed up the entire process of bulk staffing and shorten your time to hire.
2. Advertising ROI
Hiring staff for any position almost always requires some form of advertising. However, there is a point at which an advertising budget becomes wasted money, which is an even greater risk for bulk staffing initiatives. You can spend significant time and capital creating and placing ads, scheduling interviews, and running through the post-interview follow-up, only to get a weak response and fail to hire enough staff on time.
Strategies: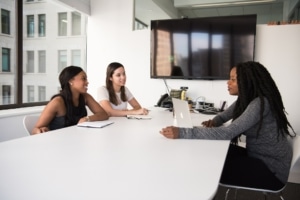 Make sure to match your mass hiring job posting with your needs. It is essential to cast a wide net and attract as many interested job seekers as possible. You can make the job advertisements as relevant and effective as possible by tailoring them to specific fields and keywords, especially in the title. More tips on creating effective online job ads.
If you are interested in going the outsourced route, partner with a staffing agency that uses the latest online recruitment and staffing practices. They should have a measurable track record of maximising recruitment ROI through innovative targeting and advertising solutions, sophisticated applicant tracking and screening technologies, sourcing tactics, and employment branding.
3. Quality of applicants
The age-old dilemma of quality over quantity becomes a central challenge to overcome when hiring in bulk. Many hiring managers report struggling to find qualified candidates that meet the qualifications and quality levels desired, and the number of successful hires can decrease as you ramp up hiring.
Strategies:
The more you scale hiring efforts and look for a significant number of candidates, the more you need to invest in screening methods that ensure you're bringing in the right people with desirable attributes.
Thoroughly define all the criteria you will use to evaluate applicants and what makes for a successful hire, and then apply these standards when screening resumes and candidate assessments.
Working with a staffing agency specialising in bulk staffing and mass hiring can ensure that every candidate undergoes a professional and rigorous screening and vetting process, complete with background, reference, and even criminal checks. Staffing agencies also provide access to a broader pool of pre-qualified candidates you can hire on-demand.
4. Collaboration and communication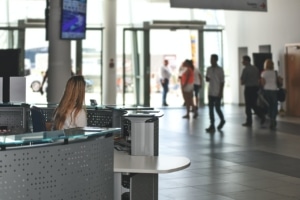 A mass hiring drive can put tremendous pressure on the hiring team because of the highly collaborative nature of recruitment. Organisations without a robust collaboration framework will find it challenging to keep the process on track, leading to inefficient workflows, low hiring efficiency, and a poor return on the overall bulk staffing effort.
When candidates begin applying for the posted job, hiring managers can struggle to keep up with the high volume of incoming applications multiplied by bulk staffing. The consequence of a lack of collaboration and communication can lead to not only an increased number of unproductive applications but also a poor candidate experience.
Strategies:
Throughout the hiring process, managers should communicate with their team to set clear expectations, effectively delegate tasks, and discuss any challenges or roadblocks in their hiring process.
Set up clear communication channels that allow key stakeholders to access and share critical information at any point in the hiring process while promoting transparency, feedback, and collaboration.
You can enlist the help of a top staffing agency with the necessary tools and experience to handle all candidate communications, gather interview feedback, and maintain open lines of communication. Professionals specialising in volume-based recruiting will be accustomed to using efficient communication systems and technology while collaborating transparently with your team during the hiring process, including training, onboarding, and on-site staff management.
It's bulking season.
Mass hiring and bulk staffing can be stressful for everyone involved, especially when you're under pressure to fill in all the vacancies on time and candidates are anxious about the hiring process results.
By putting the strategies discussed in this blog post into practice, you can manage the difficulties of mass hiring and make the most of both practical and efficient volume-based hiring. Don't be afraid to use technology, but at the same time, don't forget to include people in your hiring process.
If you would like to take the weight of this hiring endeavour off you and your team's shoulders, why not connect with an experienced and connected staffing agency like MASA? You can access our extensive database of qualified professionals in bulk and on-demand when you need it most.
Contact us to learn more about our temporary employment and bulk staffing solutions tailored for your company's needs!