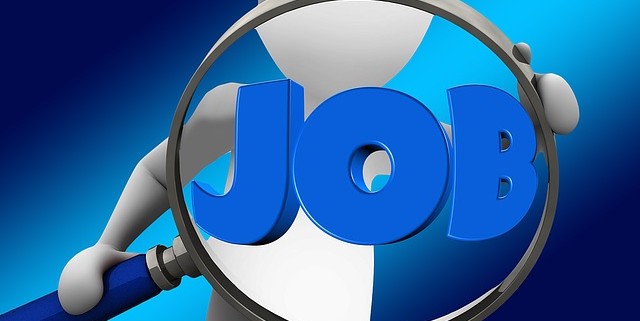 How do recruitment agencies work?
The most common misconception about recruitment agencies is the idea that recruitment agencies find you work. In most cases, recruitment agencies do not find jobs for people, rather they find people to fill the positions that their clients are wanting to fill.
In this day and age, it has become too easy and too cheap to apply for jobs, and some people just send out hundreds of CVs for every position that remotely interests them. This means most of the time, if you advertise a position on job boards, you get hundreds (or possibly even thousands) of responses, most of which do not fit the minimum requirements for the position. It can be very painful to engage with this process, so a lot of companies get recruitment agencies to shortlist candidates for them.
On that note – please don't be that person who just sends out hundreds of CVs. Choose carefully the jobs that you want to apply for. If you are applying for a job that you don't meet the minimum requirements for, you will not get the job. They will not consider you. They will just throw your CV away. You are wasting your time and the recruiter's time by doing so. 
A recruitment agency is a company that works as a 'middle man' in between the company looking for candidates, and the candidates themselves. The recruitment agency does the advertising, wades through all of the submissions, and shortlists the best candidates for the company. They usually do background checks (at Greys Recruitment we generally do criminal record checks, credit rating checks, reference checks and qualification checks), and they normally do a first interview of the candidate before sending them to the client for an interview.
Recruitment agencies also keep a database of candidates, to enable them to sometimes fill positions without even advertising. These databases can grow rather large (ours is up to hundreds of thousands of candidates), so it is important to make sure that your CV contains keywords relevant to the positions you would apply for, and that the CV is readable by a computer (ie. not a scanned image). This is because recruiters will put in keywords when they are searching for possible candidates for a position, and if your CV does not contain the right keywords (skills, qualifications, job titles, etc) then it will not come up in their searches. See our post on how to write a CV for more information about this.
Recruitment agencies normally do not charge candidates (be wary of any that do try to charge a candidate, these are usually scams.) Rather, they normally charge the client a percentage of the annual salary for a successful placement. They also usually guarantee the placement, so if the candidate leaves within the first few months they will often refund the client a percentage of the placement fee. (At Greys Recruitment we offer a 90 day guarantee.)
Companies normally do not use recruitment agencies to fill entry level positions. They normally would only pay a recruitment agency's commission for the harder to fill positions. So if you are newly graduated, then you are unlikely to find work through a recruitment agency. They will usually only be useful to people with at least two or three years experience, and the higher level you are the more likely you will be to find work through a recruitment agency. But remember that agencies aren't normally trying to find a position to suit you, normally they are trying to find people to fill a position, so you can sometimes be in for a long wait after uploading your CV to a recruitment agency's database. You should still also apply for jobs directly, and through Job Portals. Don't think that just because one agency has your details that they will find a position for you.
Unfortunately, as with most things these days, there are always people trying to scam you, and there are lots of scams around when trying to find work. Try and do a bit of research about the recruitment agencies you are thinking about using. A free email address is a bad sign (gmail, hotmail, yahoo etc), as is no company website. Most reputable companies would be a member of APSO, which is an association for staffing agencies. Also be very wary of people that want you to Fax a CV to an 086 number. Numbers that start with 086 can be used to make money from the person calling. So if you fax a CV to an 086 number it is possible for the person receiving the fax to make money from the fax. This means people sometimes advertise positions that don't really exist in order to make money from the faxed CVs coming in. Because of this, most internet cafes will charge you up to R20 a page to fax to a 086 number. Besides, who uses faxes in this day and age? Surely a modern, professional recruitment agency would want electronic CVs emailed to them that they can search digitally?
In South Africa we also have something called 'labour brokers'. These are companies which outsource their own employees to other companies, and usually provide workers on the lower end of the scale, such as general workers and semi-skilled workers. If you get a job through a recruitment agency, then you become the employee of the client, not the recruitment agency. If you work through a labour broker, then you are employed by the labour broker, not by the client company themselves. Companies use labour brokers if they have fluctuating staffing needs (seasonal or temporary increases in labour needs) and cannot employ someone permanently. We have our own labour broking division – Western Star Outsourcing.
Need Staff?
Measured Ability provides staffing services for all industries, all over South Africa, and into Africa and the Middle East. We have divisions for recruitment, labour broking, international placements and staffing, a nursing agency and a contract cleaning agency.
Contact us now to find the right candidates for your vacancy.
Need a Job?
Please search through our latest vacancies, or send us your CV.
https://measuredability.com/wp-content/uploads/2016/09/looking-for-a-job-1257233_640.jpg
436
640
Gavin Stockden
https://measuredability.com/wp-content/uploads/2017/04/MASA-LOGO-FOR-WEB-WHITE-300x119.png
Gavin Stockden
2016-09-19 09:46:28
2016-09-19 09:55:41
How do recruitment agencies work?