The Roles and Responsibilities of a Payroll Company
As economic growth fluctuates, businesses are pushing to stay afloat while competing locally and globally in a fast-changing marketplace. Staying ahead of the competition means covering all aspects of the company from top to bottom, including payroll services. 
Internal finance employees may find it challenging to keep up with all the financial aspects of the organisations they work for, or their positions may become redundant when the economy is restructuring and businesses have to cut back. Payroll companies are working with organisations as a critical part of the human resources team, filling a crucial role in payroll management in a highly competitive business environment. 
What are their roles and responsibilities, and how do they bring value to the organisation? Read on to learn more about payroll companies and the demand for their services.
What is are payroll companies?
A payroll company is a team responsible for managing the payroll process within an organisation. They are highly skilled professionals whose roles and responsibilities range from keeping track of employee wages, benefits, and payroll records to performing audits and advising managers on issues such as taxes and other benefits. 
They are also known as payroll managers and will typically work to support a company that is outsourcing payroll. Still, they may also work on behalf of a company administering its payroll process in-house. 
What is the role of a payroll company?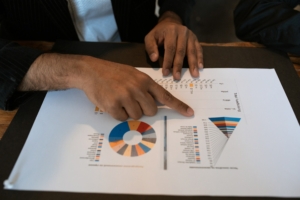 The role of a payroll company depends on the size of its clients and their needs. In smaller organisations, payroll companies may be required to handle every aspect of the payroll process. In larger companies, they may oversee other finance employees or provide highly specified payroll services that require complex skills and technical expertise.
The fundamental role of payroll companies is to ensure the accurate and timely distribution of compensation to employees or their beneficiaries and ensure payroll compliance with laws and regulations. This makes the role of a payroll company vital to the success of an organisation's financial and human resource functions and achieving its financial goals.
The professionals who work in payroll companies will hold higher education qualifications, particularly in finance, business, accounting, or a related field, in addition to relevant work experience for this position. Their team may consist of computer and data processing specialists, accountants and auditors, financial planners, financial analysts, and consultants. 
In some companies, a payroll manager is a relatively junior employee who reports to the human resources department manager. Other organisations have a separate payroll or finance department that says to the chief financial officer or a business owner. Large organisations with multiple departments and managers usually have numerous contact points, which they can minimise by outsourcing to a payroll company.
Who do payroll companies work with?
Payroll companies' clients include small and large businesses, government organisations, educational institutions, foundations, and non-profit agencies. Organisations that use payroll services are primarily concerned with effectively managing their financial affairs and will seek reliable, comprehensive, and responsive advice and services to their individual needs. 
What are the responsibilities of payroll companies?
Payroll companies are responsible for many administrative tasks that they can complete without much assistance from clients. However, they still need to build a good relationship with their clients, who might want a more personal approach. This is because a client needs to trust a payroll company since they share sensitive information about the employees and finances of the company.
A payroll company in South Africa may be responsible for the following and more, depending on their client's requirements:
Payroll Administration

Capturing and reporting on leave and absenteeism

Transfer salaries and wages to employees

Preparing, printing, and delivering payslips

Providing customised payroll reports for companies

Ensuring statutory compliance by preparing the monthly EMP201: PAYE, UIF, COID, SDL, Union, Bargaining Council, garnishee, and pension and provident fund deductions and payments to relevant bodies

Preparing and submitting the EMP501 and annual IRP5

Assisting with all payroll-related queries and compliance issues
Payroll auditing also entails checking a company's payroll records to see whether the pay rate is correct and matches the benefits promised to an employee. This makes payroll auditing an essential part of the process, as it can guarantee that everything is up to code and that no fraud is going on.
The benefits of working with payroll companies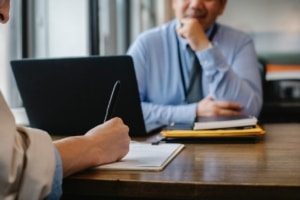 Payroll companies provide the most reliable and compliant method of managing payroll and employee records. This is why large organisations typically outsource payroll to a company that specialises in this field, as they have the expertise and experience to meet the needs of a complex payroll and tax environment. 
Having experts handle the company's payroll and employee records frees up staff to concentrate on other tasks necessary for business growth. Small business owners and organisations with limited payroll needs can also benefit from outsourced payroll, as payroll outsourcing can take the burden out of managing your payroll and tax compliance.
Large companies can also benefit from guaranteed compliance with tax laws and regulations for both national and international locations by partnering with payroll companies that can handle global payroll outsourcing and tax compliance.
Payroll companies can also provide in-depth reports and data analysis to help company leaders make more informed decisions and gain a greater return on investment in payroll services. In fact, by outsourcing payroll and tax compliance requirements, organisations may avoid some unnecessary expenses and taxes and improve their ability to plan and make wiser financial decisions. 
Unlike an in-house finance employee, payroll companies will also take on the risk of meeting all the payroll tax filing requirements and offer coverage for legal issues arising from an error that may have been made during the payroll process.
The ultimate payroll company
Based on the above, hiring a payroll company for your business not only helps you reduce labour costs but also improves the efficiency of your accounting procedures and can help you focus on other functions of running your business.
To take advantage of these advantages, finding an efficient and reliable payroll company that provides outsourced services is vital. But since some companies offer payroll services that others do not, you may see that it takes a while to figure out which type of company best suits your needs.
The Measured Ability (MASA) payroll division can provide organisations in South Africa with a detailed list of payroll services tailored to meet their unique specifications. Because we have an experienced team of qualified payroll professionals, accounting experts, and a range of services covering every stage of the payroll process, our clients can work with us to find a perfectly tailored service to their needs.
Contact us if you are interested in talking to a payroll specialist about how MASA can meet your organisation's payroll needs.