Human Resources Tips for Retail Companies
The retail industry is notoriously tricky, and often the job is much more challenging than human resources managers expect. With so much on their plates, retail HR professionals need to be quick on their feet, especially regarding critical functions like payroll and driving the overall HR strategy.
Despite introducing new technologies to help with retail operations, the retail industry is still very labour and resource-intensive. Experts agree that in today's retail climate, where survival of the fittest is paramount, a store's or chain's ability to provide exceptional customer service is the most critical factor to ensure business growth.
Retail companies that aim to compete effectively must have strategies in place to ensure a skilled, qualified and well-managed workforce. This blog discusses the various human resources challenges in the retail sector and HR strategies that can help retail companies deal with these challenges and stay ahead of the curve.
Navigating HR challenges in retail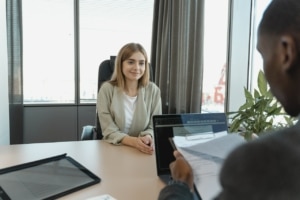 When COVID-19 started, it presented a new set of difficulties that the retail industry had never seen before. The Great resignation and the rapid adoption of digital technology overshadowed the loss of key employees who left for higher salaries elsewhere.
The transition to online shopping had already begun long before the pandemic hit and expanded rapidly as customers refused to risk their safety. Although many retail companies reopened after the pandemic ended, they struggled to resume normal operations with workforces impacted by COVID and the stresses of the pandemic.
Faced with declining sales, dramatically lower morale and reduced productivity – HR managers are challenged with navigating a combination of volatile workforce issues combined with a high turnover of staff. These circumstances make it difficult to re-establish entire business operations and achieve total productivity, especially with the challenges presented to constantly train and onboard new employees.
HR managers who recognise and respond to the complexities of today's constantly shifting business environment will be best suited to lead their companies into the future. Many forward-thinking companies recognise the value of specialist human resources. They are collaborating with dedicated HR experts who are experienced and skilled to address the unique challenges of today's marketplace.
Human Resources tips for retail companies
Develop a practical training and onboarding program
With such high staff turnover rates in the retail sector, employers and HR managers need to prioritise the training and onboarding process. A well-designed training program will equip employees with the skills, knowledge and competencies required to contribute effectively to the smooth running of operations. To create a practical training and onboarding program, companies must:
Conduct a needs analysis to determine the competencies employees need for specific job specifications
Organise training courses to provide employees with the skills and knowledge required to perform optimally
Provide opportunities for continuous learning to keep employees up-to-date with technological innovation and industry trends
Develop a performance management system that sets clear expectations for performance standards and allows employees to measure their performance against those standards
Integrate the training and onboarding program into the broader management system
By creating a holistic, customised training and onboarding program – companies will be better positioned to reduce staff turnover rates and improve employee performance through greater effectiveness in delivering the right skills.
Collaborate with frontline staff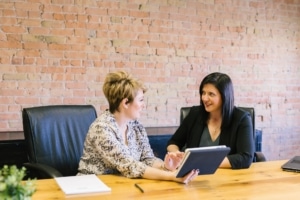 Store workers are the unsung heroes of the retail industry. These employees interact directly with customers and are responsible for creating positive experiences and driving sales. Therefore, the success of retail companies depends on how well these workers are supported and managed.
The HR managers are responsible for visiting the locations where the company sells its products. They can learn a lot by talking to the supervisors about their staffing worries, which can help develop strategies to improve morale and support corporate management.
In addition to describing how the company could improve its retail operations, HR managers can analyse the challenges these frontline workers face and recommend steps management could take to address them.
Prioritise work-life balance
Many workers in the retail sector felt overwhelmed by the stress of the COVID-19 pandemic. This highlighted the need for HR managers to ensure that the workforce can maintain a healthy work-life balance regardless of social and economic conditions.
A few solutions for optimising work-life balance might include:
Offering flexible schedules that incorporate shift scheduling and shift trading
Giving workers more flexibility to move from department to department (employees will feel like they are not stuck in a dead-end job and can try to find ways that they can be promoted or gain more experience)
Establishing support networks within the workplace, such as mentorship and networking opportunities
Offering employee wellness programmes to support and encourage physical, mental and emotional health.
Promoting a culture that embraces family values and emphasises the importance of taking time off to spend with loved ones.
Some HR strategies for improving work-life balance may seem like high-cost options, especially during economic downturns. However, they may be the most cost-effective options for reducing employee turnover if executed by experienced HR professionals with extensive expertise in implementing workplace initiatives.
Hire a human resources specialist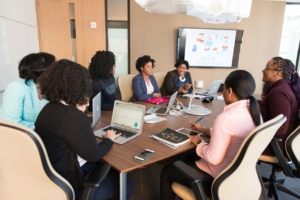 Companies in the retail sector are among the first to benefit from outsourced human resources services when they recognise that hiring a specialist from the outset can save time and money by allowing them to source a variety of essential services in one place.
One of the most significant benefits of outsourced human resources is the ability to hire retail staff on demand. This is crucial to ensuring businesses have access to the optimal number of workers during fluctuating demands, such as festive periods or days like November's Black Friday.
Outsourced HR solutions can allow employers to hire temporary staff quickly to meet seasonal demand and then adjust the size of their workforce according to actual sales or reduce staff to minimal numbers when business is slow. Companies can also leverage bulk staffing to hire retail workers en-masse for new locations or switch strategies to hire for multiple locations nationally and internationally.
Potential for improved staff performance
Human resources specialists understand how to engage employees and deliver services that help them focus on their work, feel connected to the company and create the value needed for the organisation to sustain its competitive edge. These HR professionals can provide more immediate access to local talent pools of retail staff that can help a company meet the demands of its customers.
A cost-effective alternative to in-house solutions
Human resource (HR) departments have evolved from their original function of hiring and firing workers to now being viewed as strategic partners by senior management. Organisations are directly engaging outsourcing agencies who deliver HR services in cost-effective ways that often better support the business.
Outsourced human resources can be a more cost-effective solution since companies can hire an HR specialist to handle the day-to-day HR functions, allowing retail staff managers to focus on meeting the business requirements and goals. At the same time, management teams have an expert partner to assist with compliance and other sensitive issues that can pose legal and financial risks.
The MASA Human Resources solution
MASA helps business owners and leaders in the retail sector assess risk and exposure, build a solid foundation for the company, ensure compliance with changing laws and regulations, and identify suitable candidates to expand the retail workforce.
As HR specialists, we provide a customised end-to-end solution to your HR needs, which includes helping businesses recruit and hire the right candidate. In addition to managing payroll, our specialist team trains and onboards new hires in the most cost-effective and efficient way possible.
Contact us to assess your needs as a retail company and develop outsourced human resources solutions to meet your company's specific needs.