The Value of Hiring Experienced & Licensed Code 14 Drivers
Freight transportation is a vital aspect of the economy and plays a crucial role in the movement of goods and services. In South Africa, Code 14 drivers are responsible for transporting heavy goods and materials, and their importance cannot be overstated. But not all Code 14 drivers are the same, and a company's success can depend significantly on whether or not they hire drivers with the optimal level of experience and the proper qualifications.
So, how can companies ensure they hire the highest quality drivers in the industry? Let us look at the full scope of hiring experienced Code 14 drivers in South Africa and how employers can get the most experienced and qualified drivers on their teams.
Why experience and licensing are important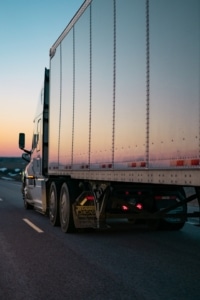 Anyone driving a vehicle on the open road knows how important it is to have experience, which may be even more important for commercial drivers.
Inexperienced drivers can pose a significant risk on the road, not only to themselves and other drivers but also to the cargo they are transporting. Drivers with the proper training and experience are more likely to anticipate and avoid potential hazards, preventing accidents and minimising cargo damage.
Additionally, experienced and licensed drivers are typically more efficient and can navigate the roadways more effectively, resulting in cost savings for the company. For example, these drivers are less likely to get lost or take inefficient routes, saving time and fuel and keeping time-sensitive cargo from arriving late.
Qualified drivers with experience under their belts will also get into fewer accidents on the road, reducing the potential costs of repairs, legal fees, and other accident-related expenses.
Types of Vehicles Operated by Code 14 Drivers
Code 14 licence holders in South Africa are permitted to drive a vehicle weighing more than 16,000 kg with a trailer weighing more than 750 kg. They can also legally drive a Code 8 or Code 10 vehicle. Code 14 drivers may be tasked with driving heavy vehicles like the ones listed below:
Articulated trucks: These are large, multi-wheeled vehicles used for long-distance hauls. They consist of a tractor unit and a semi-trailer that can be detached, allowing greater flexibility in loading and unloading cargo.

Tipper trucks: These are heavy-duty trucks with a hydraulic lift and a bed that drivers can tilt to dump the cargo. Tipper trucks are commonly used in the construction and mining industries.

Tankers: These are specialised vehicles used to transport liquids, such as fuel and chemicals. They have a large tank that is sealed to prevent leaks or spills.

Flatbed trucks: These are heavy-duty trucks with a flatbed that companies can transport large and heavy items, such as machinery and construction materials.

Lowbed Trucks: These are heavy-duty trucks with a low-lying platform that can transport heavy equipment, such as excavators and bulldozers.

Container trucks: These are heavy-duty trucks equipped to transport shipping containers commonly used to transport goods and materials internationally.
Code 14 drivers must be trained and licensed to operate these vehicles safely and efficiently. They are responsible for ensuring that the vehicle is in good working condition, loading and unloading cargo, and complying with all traffic regulations.
The importance of additional licenses
It is standard for companies hiring Code 14 drivers to require a valid Professional Driving Permit (PrDP), which allows drivers to drive for commercial purposes transporting goods, dangerous goods, or passengers on South Africa's public roads.
The process of obtaining a PrDP involves passing a written test and a driving test, which ensures that drivers have the necessary knowledge, skills and training to operate the relevant vehicle. Drivers seeking to obtain their PrDP must also meet the following requirements:
Be 25 years or older to hold a PrDP for a dangerous goods vehicle.

Have a valid driving license for the type of vehicle in question.

Have been certified as medically fit by a doctor 

Have been certified by an approved training organisation (only needed for category D or dangerous goods vehicles)

Do not have a criminal record for the past five years.
Code 14 Truck Drivers and Forklift Drivers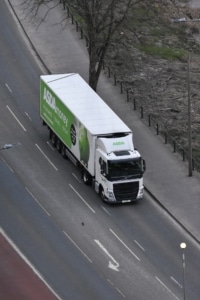 In the freight transportation and logistics industry, Code 14 and forklift drivers are often closely connected in the movement of goods. While code 14 drivers are responsible for transporting goods and materials to various locations, forklift drivers are more responsible for loading and unloading cargo at warehouses and other industrial sites.
In South Africa, forklift drivers must hold a valid Forklift Operator License, which is obtained by completing a training course and passing a practical test. Forklift drivers are also responsible for stacking cargo on pallets, organising goods in warehouse aisles, and freight for shipment.
Load planning is an essential component of any efficient freight transportation system, and skilled drivers of both forklifts and heavy cargo trucks are required to ensure that goods are transported quickly and safely.
The challenges of hiring experienced and licensed drivers
The current truck driver shortage in South Africa is a significant challenge for freight transportation and logistics companies. This shortage can make finding and hiring qualified drivers difficult, resulting in delays and increased business costs. The following are some of the challenges that companies face when hiring experienced and licensed Code 14 drivers:
Limited pool of qualified candidates: The need for more experienced and licensed truck drivers in South Africa means there is a limited pool of qualified candidates to choose from, making it more difficult for companies to find Code 14 drivers.

High demand for experienced drivers: The increased demand for experienced and licensed Code 14 drivers in the industry leads to fierce competition among companies, making it harder to attract and retain top talent.

Long recruitment process: Finding and hiring experienced and licensed Code 14 drivers can be long and tedious, leading to delays and increased business costs.

High turnover rate: The high demand for experienced and licensed Code 14 drivers in the industry also leads to a high turnover rate, which means companies must continuously recruit and train new drivers.
One of the leading solutions for companies looking to hire experienced and qualified drivers is to work with driving suppliers or staffing agencies that specialise in recruiting Code 14 drivers. These agencies have a large pool of skilled and experienced drivers who are readily available for work and thus can help to overcome the challenges of recruiting drivers.
They also take on the responsibility of screening, background checking and training the drivers, which can save the company time and money. Furthermore, many of these agencies provide flexible staffing solutions to meet the company's specific needs, such as temporary and permanent staffing, which can help reduce the high turnover rate.
Conclusion
In conclusion, the transportation industry is vital for the economy, and the role of code 14 drivers in it cannot be overstated. These drivers move heavy and often dangerous goods and materials, and their jobs are critical for businesses to run smoothly.
Hiring experienced and licensed code 14 drivers is vital for freight transportation and logistics companies. By requiring the relevant licenses from candidates, such as PrDP or forklift licenses, employers can ensure that their drivers have the knowledge and skills necessary to operate their vehicles safely and efficiently.
Additionally, companies can overcome the challenges of recruiting experienced and licensed truck drivers by working with specialised driver suppliers or staffing agencies. Staffing agencies often have access to a broader pool of talent and in-depth industry knowledge. With the help of such services, companies can quickly find experienced, licensed truck drivers qualified to handle the transport and logistics services they provide.
MASA is a leading supplier of drivers across the spectrum, from Code 8 to 14, including forklift drivers. We can help companies with their staffing needs and ensure they have the best drivers for hire on their teams. Contact us to learn more about how MASA can help you find the perfect drivers for your needs.