Hiring and Retaining Code 14 Truck Drivers
On any given day, South African roads are filled with thousands of truck drivers – including Code 14 truck drivers – transporting various forms of cargo across the country. These driving professionals are trained and qualified to operate heavy-duty vehicles, making them one of the most essential components in today's road freight and broader logistics industry.
According to estimates, the logistics industry in South Africa is worth around R480 billion, with road freight being the dominant subsector. Truck drivers with a Code 14 license are responsible for delivering the wide variety of supplies needed to keep South Africa's stores stocked, offices operational, and factories functioning.
Despite this significance, businesses that work with Code 14 drivers for hire need to pay more attention to their needs for skill and career development. Companies must include Code 14 drivers in their recruiting and training efforts to improve productivity and boost bottom-line success. This article discusses South African Code 14 truck drivers and how to source and retain them as part of the supply chain workforce.
What is a Code 14 license?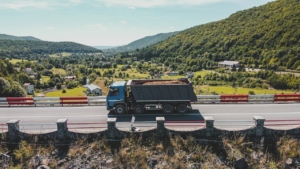 Code 14 allows truck drivers to operate a vehicle of over 16 000kg with a trailer of over 750kg. These types of vehicles are typically referred to as "heavy-duty vehicles," which mainly include superlink trucks pulling two trailers at a time. Most companies that hire Code 14 truck drivers will require them to hold a valid PDP (professional driving permit) license for transporting dangerous goods.
The Code 14 license also includes permits to drive Code 8, 10, and EB vehicles. Drivers looking to qualify for Code 14 must first have a learner's license before they can begin driver training with their school of choice. Driving schools specialising in Code 14 licensing will usually start by identifying the driver's current level of skill behind the wheel, then begin going through each component of the training process:
K53 curriculum: The theory driving the testing procedure, which includes the numerous checks, regulations, processes, signals and marks
Vehicle controls: how to use and adapt the HMV's capabilities and features to drive safely in various scenarios. These include headlights, gears, windshield wipers, emergency lights, rear-view mirrors and other components.
Pre-trip inspection: the systematic process where drivers demonstrate their heavy vehicle's roadworthiness to the examiner.
Road test: the 20-40-minute practical exam of driving skills in safely and legally navigating South African streets. Driving schools will provide a simulated driver's license test along the test route.
Yard test: a 20-minute test of the driver's heavy vehicle handling and parking skills conducted at the test station. This test includes incline take-offs, right alley docking, as well as a theory section covering the various checks, rules, procedures, signals and markings.
It is critical for Code 14 truck drivers to train with fully accredited and experienced instructors if they are to successfully pass their driving test and begin working in the road freight industry.
Hiring Code 14 truck drivers
As discussed earlier in this blog, Code 14 truck drivers are essential to the road freight industry. Organisations looking to hire truck drivers need to ensure that their Code 14 drivers possess a valid license, are qualified and are competent enough to transport goods over long distances.
The roles and responsibilities of a Code 14 truck driver can include, but may not be limited to, the following:
Transporting and delivering items to clients or businesses in a safe, timely manner
Assisting with the load planning and packing process
Reviewing orders before and after delivery to ensure that orders are complete, the charges are correct and the customer is satisfied.
Carrying out vehicle maintenance checks
Conduct pre-trip inspections
Keep logs of tasks performed and overall trip details.
Delivering packages to customers on time
Picking up office purchases or other administrative products
Utilising navigation apps to find the most optimal route
Companies should ensure that Code 14 truck drivers are equipped and ready to handle the significant responsibility of performing their duties daily and providing the utmost value to the business, its customers and other critical stakeholders in the supply chain.
Retaining Code 14 truck drivers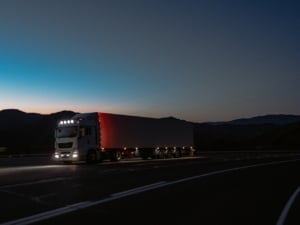 Code 14 truck drivers shouldered a significant portion of the burden for keeping the economy afloat during the national lockdown – both consumers and businesses realised that the country's commerce would likely come to a standstill without the services of skilled, dedicated truck drivers.
Truck drivers must receive the training, development and support they deserve to prepare them for excellence, given their significant contribution to businesses and South Africa's GDP. Beyond hiring the best Code 14 drivers available for hire, what can companies in the road freight and logistics sector do to limit turnover and retain these valuable truck-driving professionals?
Implementing the most impactful driver training and onboarding programs possible can ensure that Code 14 truck drivers remain confident in the value of their work, feel empowered by their jobs and stay on board for the long haul.
Companies can also focus on designing and implementing effective training programs tailored to the needs of the most experienced drivers, which will keep them motivated while providing essential support to new hires.
Offering a competitive hourly rate is vital to attracting and retaining truck drivers, but it's only one piece of a holistic approach to recruitment and retention. Offering additional benefits in the total compensation package, such as medical aid and wellness programs, will provide drivers with the support they need and make companies more competitive in the hiring market.
Offering career development programs is another way to provide these truck drivers with professional growth and advancement opportunities. It also shows drivers that the company cares about their future and is committed to its growth and long-term success.
Partnering with a staffing agency
Partnering with a reputable staffing agency supplying drivers for hire in South Africa can be one of the most effective ways to source, screen and onboard Code 14 truck drivers with the required experience and skill levels.
It is critical for any hiring company to engage with a staffing partner that has a vast reach across the country with the required experience and track record of sourcing, assessing and onboarding qualified candidates who can deliver on time every time.
Another benefit of partnering with a staffing agency is that they can handle many day-to-day tasks that go along with recruiting and hiring drivers, including payroll administration and ensuring that the candidate is fully compliant with all necessary laws and safety regulations.
MASA is a reliable, industry-leading supplier of drivers for hire in South Africa that provides client companies with all these advantages and more. The MASA team goes the extra mile to verify each driver's quality, limiting the exposure and risk that road freight and logistics companies face daily.
From a forklift to Code 14, MASA has a vast pool of experienced drivers for hire, ready to be mobilised. Contact us to deploy your next driver from our extensive pool of candidates.