JOBSEEKER – HOW TO GET FOUND BY RECRUITERS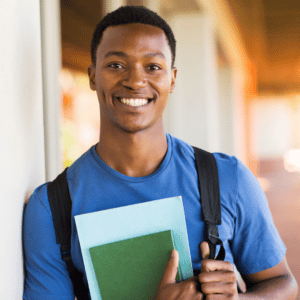 Recruiters are very busy individuals and time is of the essence in this industry. When it comes to sourcing candidates that are looking for jobs, this process takes a while, especially when it comes to finding contact information! This blog post will highlight briefly, how the recruitment process works and some of the best practices when it comes to making yourself easy to find.
Here is a crash course in how the recruitment process works:
Summed up, a client needs a staff member, so they request the assistance of a recruiter in finding them the perfect candidate. The recruiter then needs to find candidates by any means necessary. The first way, is to go online, and try and locate candidate C.V's. After they have found a few viable candidates, they need to contact those candidate. Now the problem is, a lot of people do not have enough of an online presence for them to do so, and then miss the opportunity to find a job or a better one in most cases.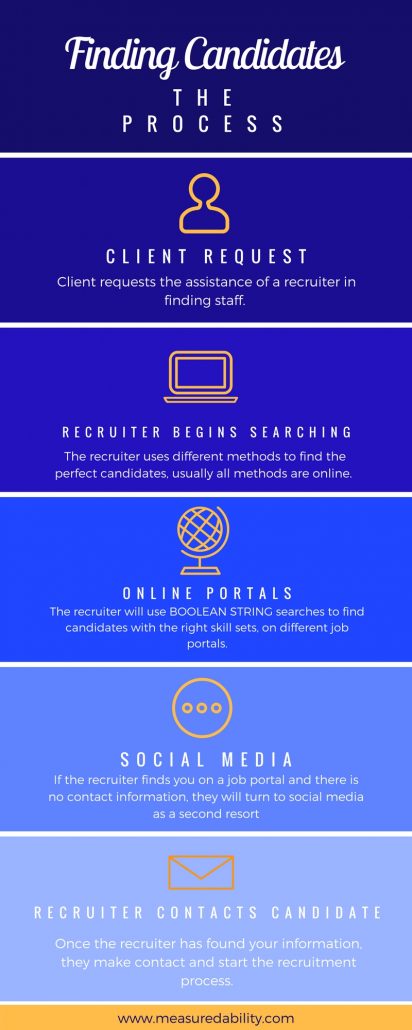 How to increase your chances of being found: 
Online Job and Jobseeker Portals:
As you can see, recruiters use various online portals to source their candidates. This can be done by advertising and having the candidates apply, or actively looking for them on job seeker portals.
Here is a list of some of the portals they use:
One way of always making sure you can be found is having your UPDATED C.V on the various jobseeker portals, one example being Pnet. This is a portal where you can upload your C.V, elaborate on your qualifications and skill set, and leave contact information! This allows recruiters to save time by finding your updated C.V and having your contact information ready for them to call you.
Social Media:
Facebook and Linkedin are the primary social media portals that recruiters use to try and find extra information about the candidates they are trying to source. They look at:
Education (qualifications etc)
Employment History
How you present yourself
Advice to you is; always keep this up to date, and remember that your social media profiles speak volumes about you, and if you are in the job market, you want to make sure that your profile gives off a professional feel.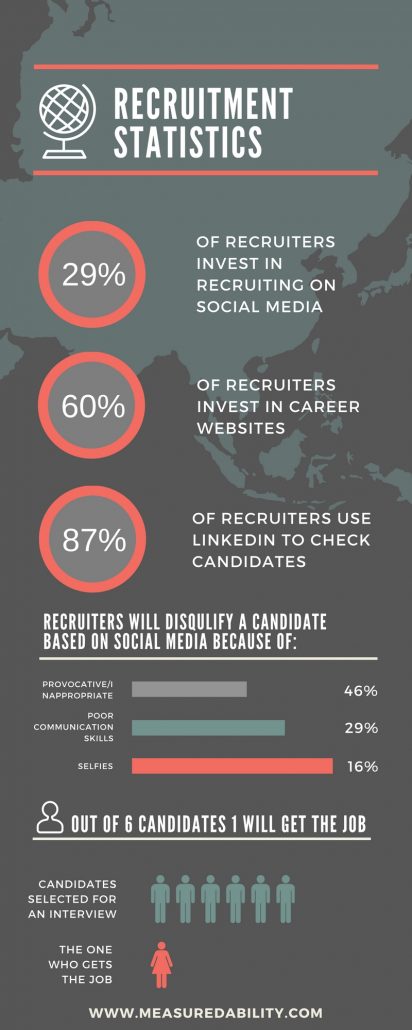 See how important social media presence and profiles are?
Looking for a job?
Please visit our jobseeker page, and upload your C.V to our nationwide database! Should a potential job offer open, and you are considered, we will contact you!
Looking for staff?
Let our dedicated and hard working team of consultants find you the perfect candidate. Please visit our employer page and tell us what you are looking for!