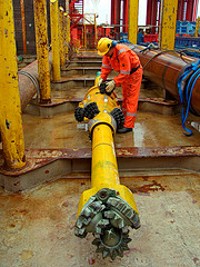 Why Outsourcing Oil And Gas Jobs Is Such A Trend
The Changing Face of Oil and Gas Jobs
The oil industry has changed tremendously and it is therefore no longer a straightforward process to fill oil and gas jobs. Many oil companies have found themselves needing external help in many business functions as they try to do all they can to contain operational costs.
Outsourcing in the oil and gas industry has for many years been limited to operational work such as engineering services, financial management and accounting. These were the only operational functions given to external service providers. But over the years, the African oil industry has grown to be complicated and demanding in so many ways that unique ways of operating had to be created.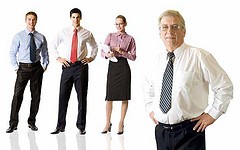 Many companies find themselves having to meet different operational needs and having to apply new knowledge regularly. This new knowledge sometimes requires unique set of skills that may not be available within their existing staff.
Outsourcing Oil and Gas Jobs Improves the Bottom Line
The overall profit in the oil industry is directly linked to the overall cost control. Companies that know how to save costs enjoy improved profits year after year. Managing a variety of business functions can be very costly. Analysts have observed that outsourcing some business functions has benefited many companies in the oil and gas sector.
Areas such as employee retention, recruitment, benefits and compensation are better handled by organisations who are experts in these fields. When you outsource oil and gas jobs in your company you diminish the headcount. You save a lot on office space and incentives. It is reported that companies that outsource some of their business functions have saved up to 50%, particularly in administration work.
Focusing on Management and Implementation of Strategies
Outsourcing your gas and oil jobs to recruiters like IOS Africa means you have enough time to focus on strategic decision making and other key functions of your business. Managing the key competencies of your business can be time consuming. You can benefit by handing the task of filling oil and gas jobs to external service provides.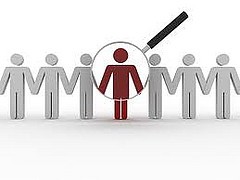 By outsourcing your recruitment needs you'd also enhance your regulatory compliance and conformity. Authorities have a way of catching companies that do not comply with their labour laws. This is even harder in the oil industry because governments have strict laws and regulations for oil and gas companies and penalise them heavily if they don't comply. Companies that outsource gain specialist knowledge into industry standards, tax systems and operational policies applicable to oil and gas jobs.
The oil and gas industry is faced with the challenge of shortage in trained and skilled personnel. But companies like IOS Africa are equipped with tools, methodologies and solutions for unique labour requirements in the industry. Contact IOS Africa for help filling  Oil and Gas jobs.