Looking for trained professionals? Mozambique recruitment companies can help!
Having a hard time making a decision about outsourcing? Companies all over the world (particularly those located in the developed world) are under increasing pressure for cost control and efficiency. How do you maintain or increase efficiency while keeping costs under control at the same time? Outsourcing is an option that helps your company grow as well as save money.
Outsourcing helps companies expand their presence globally and also maximises production and profits! This is especially relevant to IT companies looking for skilled and trained labour. IOS Africa is happy to connect your company with the right candidates.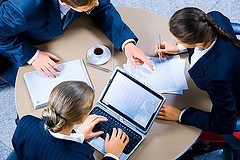 How can Mozambique Recruitment Companies help your firm Expand and Improve Profitability?
One of the biggest advantages of outsourcing lies in the fact that your company can focus on core activities. Companies usually waste valuable time, effort and resources on back-office operations and core activities get neglected in the process. Hiring top Mozambique recruitment companies can help you find the most suitable and skilled workers for your company requirement. They are pleased to do all the hard work required to get your company the best choice of applicants.
By hiring the right people with the required competence and skills, your company can enjoy improved profits without neglecting other important business transactions. IT companies, for example, may benefit greatly from outsourcing to African firms that specialise in providing IT services. The company enjoys sustained continuity and lower risk of substandard operations. Hiring reputed Mozambique recruitment companies can help you get the right firm or employee to help handle the job.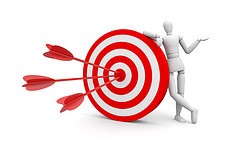 IOS Africa is happy to do all the legwork to get your company well-trained and experienced local candidates. Measuring the ability of prospective applicants helps determine their suitability for the job profile or transaction in question. A company looking to hire programmers for example, may want people who are experts in coding. Applicants who are skilled only in data entry may not be suitable for the job.
Ability tests conducted by reliable Mozambique recruitment companies help minimise the time and effort to recruit the right employees in developing economies. Outsourcing is also very useful for companies that want to expand their operations. Expanding the office, operations and workforce may not be feasible in your country due to prohibitive costs. Outsourcing could be the perfect answer to your problem.
Contact IOS Africa and find the best outsourcing options for your company.
https://measuredability.com/wp-content/uploads/2014/06/Mozambique.jpg
353
733
Gavin Stockden
https://measuredability.com/wp-content/uploads/2017/04/MASA-LOGO-FOR-WEB-WHITE-300x119.png
Gavin Stockden
2014-09-24 09:59:32
2016-04-06 11:17:11
Top Mozambique Recruitment Companies