Kenya Recruitment Companies
Does it pay to outsource to Kenyan Recruitment Companies?

If you're looking to move into the East African construction market, then it pays to outsource your recruitment to Kenyan recruitment companies. Acquiring the right personnel is essential to the success of your venture, but this can be hard unless you have in-depth knowledge of the local culture and job market. Choosing the right partner to help you in recruitment can mean the difference between success and failure.
Opportunities In Kenyan Construction
Kenya is a rapidly growing and modernising country and as yet the infrastructure of the country hasn't kept pace. This means there's a huge demand for new housing and commercial centres, as well as roads and transport hubs. The Kenyan government is doing all it can to redress this imbalance and the output of the Kenyan construction industry grew by 13.1% in 2014. Recent work on roads, airports, and the Lamu port site shows that these increases are unlikely to slow down.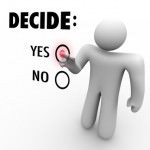 There's never been a better time for international businesses to move into the Kenyan construction market and Kenyan recruitment companies can help you make the best possible start. Despite the economic downturn, the Kenyan construction sector has remained buoyant. This means there is a skilled, experienced, and eager workforce if you know where to look for them.
How To Select Kenyan Recruitment Companies
Do you have time to spend researching the local job market, and finding out where and how to advertise construction jobs in Kenya? You'll then have to spend more time carrying out background checks and screening, undertaking interviews, and taking care of all the paperwork that Kenyan law requires. All this takes up valuable resources that could be used to help grow your business. That's why so many people are turning to IOS Africa, a leading international recruitment company in Africa.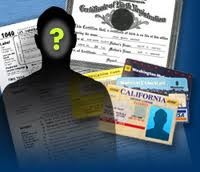 There are other recruitment companies to select from, but when choosing a recruitment partner in Kenya, it's important to find one with a wealth of experience, knowledge of the local culture, and a great reputation. That's what we've been providing to globally based companies for over three decades. No job is too big or too small, and we always tailor our service to meet the client's specific needs.
What Construction Workers Will You Need?
When you're recruiting within the Kenyan construction industry, which specialised positions can IOS Africa help you with? Our expert staff already has a pool of exceptional workers throughout the field of construction. These include scaffolding and concrete workers, plasterers, bricklayers, carpenters, roofers, and steel construction experts. We are also experts in engineering recruitment if you need workers with specific skills.
We take pride in our outstanding knowledge of, and insight into, the Kenyan construction industry. If you want to take advantage of the construction boom enveloping Kenya, then contact IOS Africa today.