Strategies for Hiring Top Salespeople
Sales staff are the lifeblood of every business – they are responsible for generating revenue and maintaining relationships with customers. Yet, despite their importance, many companies do not put emphasis on the recruitment of sales staff. 
One can attribute this to multiple factors, including a lack of understanding about what salespeople do and the skills they need to be successful.
This blog post will discuss the importance of salespeople for businesses, and the strategies companies can use to recruit better salespeople.
The Role of Sales Representatives and why you should focus on sales recruitment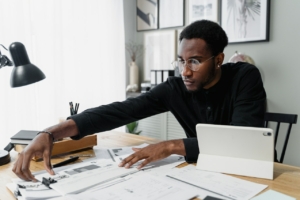 Salespeople play a vital role in businesses – they generate revenue by selling products and services to customers. They also maintain relationships with existing customers and cultivate new ones. 
To be successful, salespeople must have a deep understanding of their products/services, the needs of their customers, and the market trends shaping buying behaviour. In addition, salespeople must be excellent communicators, relationship builders, and problem solvers.
Why is it vital to recruit experienced sales representatives?
Unrivalled market knowledge
Most salespeople boast unmatched market acumen, which is vital for higher success rates. Their expertise and experience qualify them to identify prospective clients and convert leads.
Seamless onboarding during recruitment
Experienced salespersons do not require too much time to onboard, as they need no extensive training. Since they will be ready quickly, the business could save considerable resources. There will also be limited downtime, enhancing productivity.
Provide insights for new or improved products
Sales reps interact with products and clients daily. They spend significant time talking to people to understand what the market needs. Many sales representatives provide valuable innovations that can improve the quality of your processes, products and services.
Improve business revenue
The most critical role of sales reps is to identify new clients and help enhance lead conversion. Once they do this, your sales go up, improving your income in the long run.
The Disadvantages of Not Having Good Sales Staff and why Recruitment Matters
Not having good sales staff can have disastrous consequences for businesses. Poorly trained or underperforming sales staff can result in lost revenue and customers. 
In addition, it can damage a company's reputation if unhappy customers share their experiences with others. Inefficient or unproductive sales staff can also drag down morale within a company and make it more difficult for other employees to do their jobs effectively.
How to Focus on Recruitment for Better Sales Representatives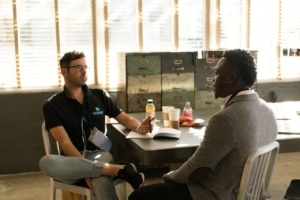 There are multiple things that companies can do to recruit better salespeople. One is to work with a reputable staffing agency like Greys Recruitment Agency, with an extensive network of qualified sales candidates for your company.
Greys has a proven track record of helping companies source and hire top sales talent. Their team takes the time to understand your business needs and utilise cutting-edge job advertising and applicant tracking systems for recruitment success. 
Another way to improve your chances of hiring good sales staff is to create detailed job descriptions that outline the specific skills and experience that you require. 
You should also make sure that your interview process is thorough and includes multiple rounds of interviews with different people. Finally, you should conduct reference checks on all final candidates before making an offer.
Tips for identifying excellent sales representatives in the recruitment process
Excellent sales reps are often prepared to have in-depth conversations with prospective clients, telling their brands' stories. These sales reps must highlight professionalism and integrity throughout their careers. 
Employers must be keen on the qualities of these frontline employees during the recruitment process. Usually, recruiters need to observe the following attributes during the interview.
Problem-solving skills
Sales reps with practical problem-solving skills can solve their client's issues creatively and promptly. A recruiter could create deliverables for candidates to complete during the interview. For instance, the interviewer could ask candidates to develop sales forecasts, highlighting their skills.
Ability to build relationships
An expressive and outgoing sales rep is likely to outperform their colleagues. Recruiters must look at how amiable and calm the candidate is during the interview. These elements indicate whether or not this candidate is a cultural fit.
Analytic attributes
Outstanding sales reps take the time to research and understand the recruiter's industry or brand. They provide critical data and numbers instead of unproven claims. Their ability to analyse situations ensures that they make logical decisions and provide solutions to clients.
Empathy
A sales rep who prioritises the customer's interests will likely win repeat businesses. They understand various clients' challenges, goals, and desires, allowing them to personalise solutions. Empathy ensures that a sales rep anticipates whatever the client wants, ensuring that solutions are available quickly.
Confidence
Sales reps need to show their confidence in themselves and the products they want to sell. Recruiters must observe how composed and articulative the candidate is during the interview. Enthusiasm is infectious, and it encourages prospects to buy even more.
Overall, it is evident that having good sales staff is essential for business owners to succeed. Without quality salespeople on board, companies will miss out on opportunities for revenue growth and expansion. 
Additionally, poor quality sales staff can damage a company's reputation among customers and employees. Companies must invest time and resources to find and hire quality sales staff to represent the company well.
If you are looking for better sales staff, why not use Greys Recruitment Agency. Greys has over 40 years of experience sourcing, vetting and placing high-quality candidates in various industries. Contact us for more information, and let Greys help your business.