What is Team Truck Driving, and How Does it Work?
Driving alone on the open road gives many truck drivers a sense of freedom and independence while transporting goods from one place to another. However, navigating the open road can also take a toll on drivers and their ability to complete trips promptly and safely.
Team truck driving is an option for drivers who might work better by collaborating and splitting the responsibility of driving with a fellow truck driver, such as another assigned trucking professional or even a husband or wife.
Like there are pros and cons to riding solo, team truck driving also has unique advantages and disadvantages that logistics and transportation companies should consider when evaluating their fleet management strategies.
This blog explores the factors to consider when deciding on team truck driving, what benefits and shortfalls come with this strategy, and how you can put team truck driving into practice for your organisation.
How does team truck driving work?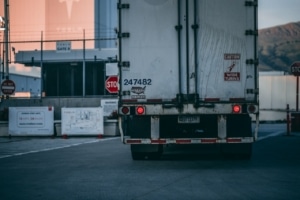 Team truck driving is as straightforward as the term implies. While the other drives, the other driver eats, sleeps, and rests. The second driver will either be in their seat for their required hours or in a sleeper berth behind the main driver. This allows the truck to keep moving while following the recommended hours-of-service regulations.
There are no disputes over shift times because each driver has their own duty time established on a schedule. The fleet manager decides based on factors like distance, time estimation, and trip difficulty.
The advantages of team truck driving
Consumers increasingly demand faster shipping in an increasingly competitive economy that rewards the most efficient and cost-effective transportation methods. This need for speed and efficiency increases the demand for team truck drivers, and companies that leverage this trucking strategy can experience promising benefits.
Time savings
Team truck driving can significantly decrease the time required to transport loads since the drivers can get back on the road and make up for any lost time. Solo drivers must stop multiple times before they deliver the load, but for team drivers, that single stop represents a much smaller percentage of the total travel time.
Potential cost-savings
Faster delivery times mean your company can compete at a higher level in its industry, which allows you to charge higher rates while attracting more customers and increasing sales. Even though you are paying a team over an individual, your company can still save on payroll costs since each team member typically works fewer daily hours than an individual.
Enhanced stakeholder relationships
As a transportation or logistics manager, you understand that your company's success is directly related to the success of your team's truck-driving operation. Running a more efficient and streamlined team truck driving operation can significantly enhance your company's stakeholder relationships with its clients and customers.
Better individual driver productivity
Evidence suggests that team truck driving strategies can sometimes improve individual truck driver productivity by increasing driver morale, enhancing communication between the two drivers, or simply helping pass the time.
Increased driver safety
Safety is a top concern for trucking companies because many accidents occur on the road due to fatigue and poor driver behaviour. Having two qualified and trained truck drivers in one vehicle can help increase the level of accountability for both drivers in maintaining solid safety standards and driving habits.
You can also rest assured knowing that each driver gets better rest when they have someone to split the driving responsibilities with, reducing the risk of accidents with driver fatigue on the road.
The disadvantages of team truck driving
While there are multiple pros to implementing the team truck driving model, you should be aware of a few risks and cons as a business owner or fleet manager.
Increased operating costs
A team truck driving strategy will likely cost more than a one-person, non-team trucking operation, especially if the drivers will be completing a longer, more complex trip that demands higher skills.
You will essentially be paying for two skilled drivers instead of one, so if you don't have adequate capital, this may not be the best strategy for your business.
Extended training and onboarding times
In addition to the money you'll have to invest in a truck driving team, you will also have to spend more time and resources to train and onboard the drivers effectively. Although you may be tempted to train multiple drivers at once, it is essential to remember that this strategy can lengthen the time it takes for your team to become productive and effective.
Potential vehicle issues
One drawback to training multiple drivers is that it becomes more difficult to have consistency and ensure that they uphold the same driving habits. Certain vehicles require strict maintenance schedules and more attention regarding routine tune-ups, oil changes, and even the driver's steering and handling methods.
Drivers with different driving styles and habits could lead to further friction on the driving controls and more wear and tear when the team is on the road.
Developing a strategy
If you are considering using the team truck driving model, the first step should be to develop a strategy that accounts for the critical components of your operation:
Sourcing and hiring the right drivers

Training and onboarding them into your operations

Equipping them with the necessary supplies and safety gear

Scheduling team driving schedules and hours stops and breaks

Planning for the type of cargo (high value vs low value)

Setting your expectations for how the team will use the truck
Before you get started, it's essential to develop a system and discuss each person's expectations and preferences. Regarding driving shifts, some drivers prefer to drive at night with less traffic, while other truckers prefer to go during the daytime for better visibility. Ensure that each driver discusses their preferences, that you work with compatible professionals and have a track record of effective team truck driving.
Communication is key for team truck driving
Communication is key to making a team-driving partnership work between drivers and dispatchers, supervisors, and loading dock staff. It will be vital to develop a system to relay this information to the other driver if one learns about a crucial detail while the other is asleep or out of the truck.
To develop an efficient communication system for a team driving program, all drivers and staff must have adequate training to understand how to exchange information and what information is essential to convey.
Final thoughts
Ultimately, the success of a truck driving team depends on their training, skills, and communication systems in place for a smooth operation. Your company should evaluate its needs and resources to determine whether the team-driving model will work.
Analyse the cost of hiring two drivers for one truck and whether this fits your business model and growth plans. If you need drivers for hire or want to talk to a driving specialist with experience in this field, MASA is here to help.
We are a preferred supplier of exceptional drivers throughout South Africa, with thousands of world-class drivers being supplied to various industries countrywide. Contact us to learn more about our solutions and to gain an edge in your truck driving operations.