Best Practices for Staffing Solutions for Seasonal Businesses
Seasonal businesses, such as those in the retail, hospitality, and tourism industries, face unique challenges regarding staffing in South Africa. With fluctuations in customer demand and the need for a flexible workforce, finding and retaining top talent can be a constant struggle. But if they have the right staffing solutions in place, seasonal businesses can handle their staffing needs well and make sure their company does well.
This article will delve into the best practices for staffing solutions for seasonal businesses in South Africa. We will cover everything from assessing staffing needs and recruiting and hiring staff to managing and training employees, handling, scheduling and payroll, and retaining top talent.
Assessing staffing solutions needs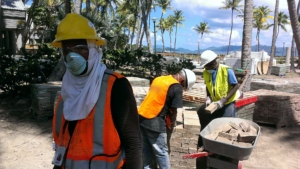 One of the first steps in effective staffing for a seasonal business in South Africa is accurately determining the number of staff needed and the skill sets and experience required. This can involve analysing past customer traffic and sales data, as well as forecasting future demand.
For example, a beachfront hotel in Cape Town may see a surge in demand during the summer months, requiring the hiring of additional housekeeping, front desk and food and beverage staff. On the other hand, a ski resort in the Drakensberg Mountains may need to hire more people for the winter season. They may need ski instructors, snow patrol and lift operators with a wide range of skills and experience.
Identifying the specific skill sets and experience required for each role helps ensure that the business has the right staff to meet its customers' needs. Once a company knows what it needs regarding its seasonal workforce, it can focus on hiring and retaining people to ensure it can meet those needs.
Recruitment and hiring
Many businesses opt to handle this process in-house when it comes to recruiting and hiring staff. But working with a staffing agency can be a more advantageous option for employers that would instead outsource this critical function.
One key advantage of using a staffing agency for recruitment and hiring is access to a broader pool of candidates. Staffing agencies specialise in managing databases of CVs from vetted and qualified candidates. They often have a network of potential employees that a business may need help to tap into, which can be especially useful for seasonal businesses with specific or unique staffing needs.
In addition, staffing agencies can save businesses time and resources by handling tasks such as advertising job openings, screening and interviewing candidates, as well as onboarding new employees. This can allow businesses to focus on their core operations and customer service rather than getting bogged down in the details of the hiring process.
Managing and training staff
Effective management and staff training are crucial for a seasonal business' success. While many companies handle this process in-house – staffing agencies can also provide valuable support and expertise for companies that need assistance during peak seasons.
One benefit of using a staffing agency for staffing management is the ability to tap into the agency's experience and resources. Established staffing agencies have a wealth of knowledge in managing and training temporary and seasonal employees and can provide valuable guidance and support to businesses in this area.
Onboarding programmes developed by staffing agencies can also be beneficial. They often provide comprehensive training, orientation, and support materials to ensure that new employees quickly understand the business processes and expectations. Having experienced professionals involved in training and onboarding can streamline recruitment and maximise staff productivity during peak demand.
Other staffing services like payroll administration can also help businesses save time and resources so they can focus on their core operations and customer service. With the help of an experienced staffing agency, a seasonal business can ensure that its employees are managed well and within its budget while reducing administrative costs and eliminating the need to hire a permanent payroll or finance department.
Retaining talent through staffing solution partnerships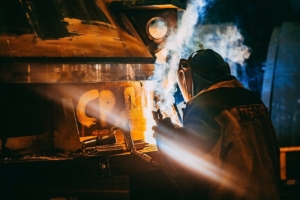 Retaining top talent is a challenge that seasonal businesses often face, especially with a high turnover rate. Staffing agencies help companies find reliable, well-qualified workers for short-term or seasonal projects so they can use their skills without having to hire them as full-time workers.
Businesses can partner with a staffing agency to access a pool of qualified workers who have been screened and can be counted on to do the job. This frees up business resources and lets them focus on their core operations.
In addition, staffing agencies can help businesses identify top performers and provide them with opportunities for growth and development, such as training programmes or leadership roles. This can help enterprises to keep their best employees and ensure they have a steady stream of qualified candidates in case they have openings in the future.
Overall, working with a staffing agency can provide businesses with the support and resources they need to effectively retain top talent and ensure the long-term success of their operation. By partnering with an agency, companies can use their knowledge and resources to find and keep top performers, increasing their chances of success in the competitive and often volatile world of a seasonal business.
Conclusion
In conclusion, staffing solutions are an integral part of the success of seasonal businesses in South Africa. Employers can deal with staffing challenges and make sure their business runs smoothly by accurately figuring out their staffing needs, finding and hiring qualified staff, managing and training employees, handling schedules and payroll, and keeping their best employees.
Working with staffing agencies can give businesses valuable help and resources in these areas, making it easier for them to find and keep good employees and streamline their hiring processes. By taking these steps, employers can ensure that their business is ready to handle the staffing issues that arise during busy times and get the most out of successful staffing solutions.
It is essential to take the time to carefully plan and execute an effective staffing strategy to navigate seasonal demand. Businesses can leverage outsourced staffing solutions to ensure that they have the right staff to meet the season's needs and provide the best possible customer experience.
MASA provides staffing solutions for every season
In today's competitive business world, finding and keeping top talent is vital for the success of any company. MASA is a leading staffing agency in South Africa, specialising in providing both temporary and permanent staffing solutions for businesses in virtually any industry. 
We understand that finding the right people for the job can be a complex process and focus on delivering staffing services tailored to each company's individual needs. Contact us to learn more about how MASA can help you find the perfect fit for your organisation and support you in keeping the best talent in your team.