How To Use Recruitment Agencies
If you are going to hire a recruitment agency you must hire the right one.
There are many benefits that come with outsourcing your recruitment needs. But you may never get to taste these benefits if you are not working with the right agency. The right agency is not necessarily a big or experienced company. But a recruiter you can easily build a strategic relationship with.
Where to Start with Recruitment
People connect when they have a lot in common. The same goes for recruiters and employers. If the recruiter has adequate knowledge and understanding of your type of business it would be easy for the two of you to build a strategic business relationship.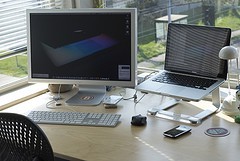 But lack of communication can be a barrier to a meaningful relationship between a knowledgeable recruiter and an employer. Find a recruiter who speaks your language (this is a recruiter well acquainted with the ins and outs of your industry) and has an open door for two-way communication.
Once you find a potential match, communicate. Companies sometimes treat recruitment agencies as labour brokers. To get the most out of recruitment consultants you must see them as your partners. A partner should be made to understand the strategic plans of your company in order to be able to find candidates with the skills, qualifications and attributes to help you achieve your plans.
A strategic relationship with the right recruitment agency with the relevant industry experience, hiring expertise and market knowledge is the way to enjoying the benefits of outsourcing your hiring process.
Involve Your Recruitment Company From the Start
Recruitment agencies like Measured Ability carry a weight of years of industry knowledge and experience. However, the extent to which they apply this knowledge to your company depends on you as the employer. Involve your recruiter in the early stages of hiring.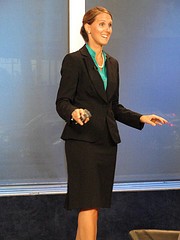 You shouldn't just call employment agencies for the advertising or interviewing process only. Communicate your hiring plans to them so they can help you create a strategic hiring process that would save you money and time, help you create an outline of the requirements for the vacant position and create realistic objectives you'd want to meet with the employment.
When you involve your consultant in the early stages you also give them power to assess the process and provide you with feedback after the appointment. Post-appointment feedback will help you to measure your hiring strategies and find ways to improve them. Partnering with recruitment agencies instead of "just hiring" them will empower your business in so many ways.
Measured Ability is a trusted advisor on how to create job descriptions and packages that attract relevant and qualified candidates. If you need a strategic partner for your recruitment needs contact Measured Ability.