If you are a white collar professional looking to expand your job hunt, a white collar recruitment agency can help you to find the positions that you are qualified for. This type of agency works with professionals in many different sectors and they connect them with employers who need staff. Whether you are just starting out, or you have an established background in a certain field, using a white collar recruitment agency can help you to settle into a career that you truly love.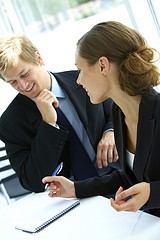 Casual Staff Positions
If you are not looking for a permanent job and you have flexible hours, this is an ideal option. With a casual staff position, you will work for a specific amount of hours for a specific amount of time. For example, a company may want to hire you for Tuesday and Thursday of the coming week, for four hours each day. This allows you to work when you are available, making it ideal for those with obligations to other things, such as school or another job.
Temporary to Permanent Staff Positions
If you want a permanent job, but also want to try out different companies, this is a good option. When you start at a company, you will be considered a temporary employee, but there may be an option of permanent employment in the future if you and the employer want to continue your working relationship. A white collar recruitment agency often has many jobs in this category.
Fixed Term Contract Staff Positions
A white collar recruitment agency may help you to find a more flexible position in which you have a set start date and a set end date. This is ideal for those who are only able to work for a short period of time. This is also beneficial for employers because it allows them to match company productivity with the right amount of staff.
Permanent Positions
When you work with a white collar recruitment agency, you may also have the option to apply for different permanent positions that match your skill set. When you get this type of position, you can expect to work either part-time or full-time, depending on the company's needs. Usually you would become an employee of the client company, not of the recruitment agency themselves.
When you make use of a white collar recruitment agency, you are exposed to a wide array of employers. This can help you to find a position that fits you much quicker than if you were to go out and hunt for jobs on your own. When you use this type of agency, make sure that you are using one with an established reputation for connecting the right individuals with the right employers. This will ensure that you get a position that you like at a great company.
If you would like us to help you find the perfect job for you, please search through our current jobs to find the right job for you and apply, or upload your CV to our database, and you will be up for consideration for any future jobs that come in that are suitable for your skills and experience.
https://measuredability.com/wp-content/uploads/2014/11/226ae2b-200x300.png
200
300
Gavin Stockden
https://measuredability.com/wp-content/uploads/2017/04/MASA-LOGO-FOR-WEB-WHITE-300x119.png
Gavin Stockden
2016-02-03 14:16:01
2016-02-04 09:39:54
What You Need to Know About a White Collar Recruitment Agency