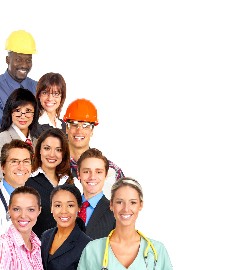 Temporary employment laws in South Africa
The 2015 changes
As of the 1st January 2015, some major changes were made to the temporary employment laws in South Africa. From that date, any person employed under a temporary employment contract for a period of longer than three months without a justifiable reason (see below) would be 'deemed' to be an 'indefinite period employee' (ie permanent employee) of the employer, and be protected against unfair dismissal in terms of the Labour Relations Act. (Note that the three months doesn't mean the current contract period, but rather the total period of employment.)
When employed by a labour broker, they do not become the employee of the client company after the three months, but if the employee is dismissed for a reason they believe is unfair, then both the client company and the labour broker can be taken to CCMA and can be held jointly and severally liable.
The above changes to the temporary employment laws only apply to employees who earn less than the Basic Conditions of Employment Act threshold (currently R205,433.30 per year). It is also not applicable to businesses who employ less than 10 people, or for new businesses who employ less than 50 people if it is within the first two years of the business opening (unless the employer conducts more than one business, or this new business was formed by the division or dissolution for whatever reason of another business).
The above will also not apply in cases where a fixed term contract is permitted by any statute, sectoral determination or collective agreement. (The Dept. of Labour is expected to publish a document categorising certain forms of work as 'temporary'.)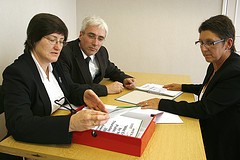 Justifiable reasons
There are certain times when an employer can employ someone on a temporary contract for longer than three months without the employee being deemed a permanent employee. This would be the case if the employer can satisfactorily prove that the nature of the work is for a limited and definite period, or there is another justifiable reason for temporary employment such as:
Replacing another employee who is sick or absent from work
Employment on account of a temporary increase in the volume of work, which cannot be expected to last longer than 12 months.
A student or recent graduate being employed for the purpose of being trained or gaining work experience.
Employed for a specific project which has a limited or defined duration.
A non-citizen who has been granted a work permit for a specific duration.
Employed to perform seasonal work.
Employed for the purpose of an official public works scheme or similar public job creation scheme.
Employed in a position which is funded by an external source for a limited period
Has reached the normal or agreed retirement age applicable in the employers industry.
This is not a closed list of exceptions.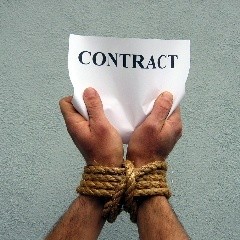 Equal Treatment
Another change made to the temporary employment laws is that, after three months of employment, a fixed term employee (even if the reason for the fixed term is justified), cannot be treated less favourably than a permanent employee, unless there is justifiable reason for the different treatment.
A justifiable reason includes when the different treatment is as a result of the application of a system which takes into account:
Seniority, experience or length of service
Merit
The quantity, or quality of work performed
Or other criteria of a similar nature
The above is not applicable if such a reason is prohibited in terms of Section 6(1) of the Employment Equity Act (this refers to human-rights grounds such as race, religion, gender etc.)
Employers must also provide employees with equal access to opportunities to apply for vacancies, whether they are on permanent or fixed term contracts.
Need part-time staff?
Measured Ability is a recruitment agency and labour broker for all industries in South Africa and Internationally. We have been in the game for over three decades and always keep up to date with the latest legislative changes. If you need to take on some part-time staff, why not let us handle the recruitment and selection for you?
If you are looking for white collar temps, please contact our Greys Recruitment division and we will help you find the right candidate.
If you wish to make use of our labour broking services for blue-collar labour, please contact Western Star Outsourcing, and leave all of your payroll, admin and IR hassles to our expert team.
Looking for work?
If you are looking for part-time work, please take a look at our current available positions, or upload your CV to our database to be considered for future positions.
https://measuredability.com/wp-content/uploads/2014/03/shutterstock_25510957.jpg
284
240
Gavin Stockden
https://measuredability.com/wp-content/uploads/2017/04/MASA-LOGO-FOR-WEB-WHITE-300x119.png
Gavin Stockden
2016-03-18 06:28:41
2016-03-18 06:28:41
Temporary employment laws in South Africa